Your Residential HVAC Installation Company
Serving Northern Kentucky, Lexington & Cincinnati 
In residential new construction, Arronco Comfort Air understands that the initial cost of your new home is only one portion of your investment. Heating and air conditioning systems are one of the most complex systems that can be found in your home allowing energy and maintenance to play a major part in your total cost of ownership. Because of this we work with home builders to build homes above and beyond the minimum Energy Star standards, which is far beyond the standard energy code for new home construction. We can offer new home buyers the option to have the most energy efficient heating and air conditioning system available. Fill out a contact form to get started on your HVAC installation today!
How HVAC Systems Work
Central air conditioners and heat pumps as part of a split system in which there is an outdoor condenser along with an indoor evaporator coil. The air conditioner or heat pump transports heat from one unit to the other. During the summer, the air conditioner takes heat from the indoors and transfers it outside, leaving cooled air indoors. This air travels through ducts and is distributed throughout your home. Refrigerant is used for the cooling process as the compressor changes the substance into a high temperature, high-pressure gas. The gas loses heat as it flows through the outdoor coil, causing the refrigerant to flow through as a liquid into the evaporator coil. The refrigerant then expands into a low temperature, low-pressure gas. This gas absorbs heat from the air through your ductwork, leaving cool air in its wake. This gas returns to the compressor to begin the process all over again.
HVAC Installation Services
The Arronco team works diligently to ensure that you are comfortable throughout the year. As one of the most trusted HVAC companies in the area, we have provided quality customer service to homeowners for over 30 years. Some of the installation services that we provide include:
Central air conditioners
Ductless systems
Indoor air quality devices
Energy-efficient units
Zoning systems
Programmable thermostats and controls
Our professionals will talk with you about the system you want to put in place in order to create a setup that meets your needs and fits your budget. Subject to approved credit, financing options may be available to assist you with installing a new system, making the investment easier to handle.
Considerations in Choosing an HVAC System
There are a number of important considerations when considering the installation of a new HVAC system. One critical consideration is the energy efficiency of the unit. Generally, the more efficient the system, the more energy savings you can enjoy. Energy efficiency is usually measured by a SEER rating, which stands for the Seasonal Energy Efficiency Ratio. Typical ratings are between 12 and 23, with the higher numbers being the more efficient models. This ratio is typically shown on the EnergyGuide sticker on the air conditioner so that you can compare it with other models. To qualify for an Energy Star rating, the unit must be at least 14.5. Also, consider the sound levels when you are considering a new model. Our professional technicians can also discuss budget and ways to finance your new system.
Zoning in NKY
When building your new home, temperature control throughout the home should be considered, especially in multi-level homes. In 2 story homes, the second floor will most always be warmer than the first floor because of rising heat. This is especially noticeable in the summer because of warm air rising and a hot attic above.
Many times, especially in two story homes, multiple systems are used to control the temperature on different levels of the home. Another way to control temperature on multiple levels is through zoning a single system.
In a zoning system, dampers that mechanically open and close are installed in the main trunk lines to control airflow. These dampers are controlled by thermostats located in each zone. Many times in a two story for example, there is a duct system that feeds to first floor and another duct system that controls the 2nd floor of the home. Two separate thermostats are installed – One on the first floor and another thermostat on the 2nd floor. With a separate thermostat on each floor and dampers to control the airflow, zoning systems do an excellent job of maintaining desired temperature on each floor. The majority of the cooling of the home is done through the 2nd-floor duct system while the majority of the heating is done through the first floor duct system.
HVAC Installation Services
At Arronco, we pride ourselves on educating our customers so they can make the most informed decision about their home's comfort. We also want you to know what you can do to maintain optimal performance and savings.  In the upcoming pages, you will be able to give yourself the proper education on what will work for your home.  If you still have questions or would like to set an appointment, feel free to call us at (859) 525-6407 or(859) 525-6407.
Give us a call if you're interested in:
If you're interested in an even higher efficiency system, search our geothermal section for more information or fill out a contact form to get in touch with our team today!
Financing with Arronco
You deserve the best for your home – regardless of budget – so check out our helpful financing options!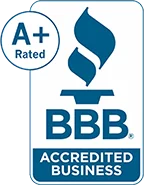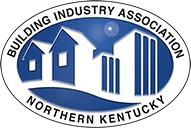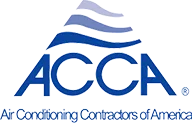 Proudly Serving
Northern Kentucky
and Cincinnati, OH
Lexington | Cincinnati | Louisville | And Surrounding Areas
View More