Air Conditioner Repair Services in Burlington, KY
Serving Northern Kentucky, Lexington & Cincinnati since 1984
There are many fun things to do in Northern Kentucky during spring and summer. From spending a day tailgating and watching a NASCAR race at Kentucky Speedway, visiting a winery, or relaxing with family at the river, you can enjoy all sorts of outdoor activities.
But when the day is done, and you're ready for the cool relief of air conditioning, there's nothing worse than discovering your house is warm and humid because your AC is broken.
If your system breaks down on a weekend, some AC companies make you wait until Monday morning — when you're likely going to work yourself — to schedule your repair. But how are you supposed to go hours or even days without functioning AC during the summer?
Arronco Comfort Air will never make you wait before returning your home to a comfortable temperature. We know AC systems rarely wait for a convenient time to break down, which is why we're available 24 hours a day, seven days a week, 365 days of the year.
If you need AC repair, contact Arronco. We're available 24 hours a day!
Signs You Might Need AC Repairs
It may be time to call for repair or replacement services if you notice one or more of these issues:
Your air conditioner's indoor or outdoor unit is icing over or freezing.
The air coming from your vents isn't cool, or the airflow is weak.
Your system isn't cycling (turning on and off) properly or is cycling inconsistently (short-cycling).
Your AC is making odd noises, possibly a clank, bang, wheeze, or squeal.
The temperature is not consistent between rooms, or you notice hot spots.
Your AC unit's refrigerant is leaking, or moisture is building up on the inside or outside of your unit.
If any of these sound familiar, it might be time to get a professional involved. Contact your local AC repair experts today.
Should I Consider Replacing My Air Conditioner?
As a homeowner, you have many concerns — including ensuring your family is comfortable, safe, and healthy in your home and controlling rising energy expenses. When you have an issue with your AC system, the experts at Arronco can diagnose it and help you decide whether repair or replacement is the best solution.
If you already own a central AC and you're wondering if it's time to replace it, take into consideration:
Its age. AC units tend to last around 15 years, so if your AC is over 10 years old, it's probably cost-effective to get a new one.
Your cooling costs. Are your cooling costs through the roof? You'll probably benefit from a different-sized air conditioner or a more energy-efficient model.
Your needs. Are you moving? Downsizing? Think about your current situation and what your future needs might be.
Its performance. Was your AC system on its last leg last year? Call us today to learn more about your AC replacement options.
Emergency Air Conditioner Repair
AC units rarely wait for a convenient time to break down, which is why Arronco's AC technicians are available for 24/7 emergency repairs. Even after business hours on the hottest day of the year, we will be here to help. We offer prompt service from professional technicians, upfront explanations about pricing and repair options, and 24/7 availability — even on holidays and weekends.
Contact Arronco today if your system has broken down or you have other AC problem that needs immediate attention.
Why Choose Arronco for AC Repair?
Our team of professionals is dedicated to complete customer satisfaction. We want you to be comfortable in your home regardless of the temperature outside. Some reasons to consider us for your next HVAC repair include:
Experience: We're an experienced HVAC company offering over 30 years of knowledge and experience.
Cutting-edge technology: We keep pace with the technological advances in energy and know how to work on geothermal systems and other new technologies.
Environmentally friendly: We care about the environment and respect your desire for efficient energy that saves the environment and your money. We have awards for our green services and are certified green professionals.
Financing options: We have several financing options and offer fair rates so you can get the service you need at any budget.
Accurate quotes: Call for a free in-home quote. This ensures the most accurate installation for your home.
Savings options: Save even more on your HVAC needs with rebates, discounts, and seasonal promotions.
Extensive background checks: We conduct extensive background checks on our service professionals, so you feel safe with someone in your home.
Professional accolades: We boast many professional accolades, including an A+ rating with the Better Business Bureau and Super Service Awards with Angi.
There's no doubt about it — Arronco is the best AC repair company. Contact us today to schedule your appointment or request immediate AC repair services.
Expert Air Conditioning Repair Services from Arronco Comfort Air
At Arronco Comfort Air, we treat your house like a completely integrated system. We know it's more than the sum of its individual components.
If one part is performing poorly or out of balance, it can compromise the efficiency of the entire house and cause serious and ongoing comfort and energy problems. That's why we take the whole-house approach when helping you decide whether you should repair or replace your AC system.
Arronco Comfort Air's energy evaluators are certified home performance experts who know how the whole system works. They're highly trained in all home services and understand the intricate principles of building science, the dynamics of airflow, and how household equipment and appliances interact with each other and with your home's construction.
For all your AC repair needs and more throughout Northern Kentucky, Lexington, and Cincinnati, keep Arronco on speed dial.
Call (859) 525-6407 today.
Financing with Arronco
You deserve the best for your home – regardless of budget – so check out our helpful financing options!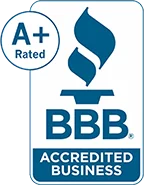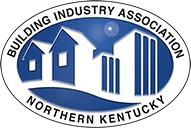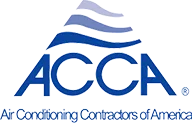 Proudly Serving
Northern Kentucky
and Cincinnati, OH
Lexington | Cincinnati | Louisville | And Surrounding Areas
View More