High-Efficiency Gas Furnaces
Serving Northern Kentucky, Lexington & Cincinnati
Consistent comfort begins with dependable quality. That is why we proudly offer Bryant gas furnaces and heating products across our Northern Kentucky and Cincinnati service area. These efficient gas furnaces feature forward-thinking engineering, solid craftsmanship, and responsive support.
When the temperature drops, your Bryant furnace installed by Arronco Comfort Air in Burlington will keep you warm and comfortable at home.
---
Efficient Furnace Options for Every Home
We offer several Bryant furnaces for our clients in the Northern Kentucky, Lexington, Louisville, and Cincinnati areas. Each of these will provide reliable, energy-efficient, eco-friendly comfort in the Kentucky or Ohio climate.
Bryant Evolution Series 987M gas furnace. The 987M provides superior comfort and features user-friendly temperature controls. The unit is one of the most energy-efficient in the world and features a 98.3% AFUE efficiency rating. Equally important, the variable speed airflow makes it easy to control indoor humidity in the summer months.
Bryant Evolution Series 986T gas furnace. The 986T has an AFUE efficiency rating of 96.7% and will deliver reliable comfort on even the chilliest nights. The 986T also features a variable-speed blower to help control summertime humidity buildup within your home.
Bryant Legacy Line 912S gas furnace. The 912S is a well-balanced furnace and an attractive option for homeowners seeking an affordable, reliable home heating system. The single-stage furnace has a 92.1% AFUE rating and is ideal for homeowners looking for long-term efficiency at a cost-effective price.
Benefits of Gas Furnaces
Since 1904, Bryant gas furnaces have been some of the finest heating products in the country. Over the past century, the company's engineers have steadily improved their gas furnace designs to create reliable, quiet, user-friendly gas furnaces capable of heating modern homes.
The following are some of the many benefits our clients enjoy when they install a Bryant gas furnace in their home:
Furnaces are an affordable heating option. The purchase cost is usually between $2,000 to $4,000, and many have a life span of 15-20 years. Over time, there is no cheaper alternative.
Gas furnaces heat up quickly. This means you won't have to wait long for the warm air to start circulating through your home.
Gas furnaces are reliable, and replacement parts are easy to find when aging components wear out.
Furnaces coupled with HEPA air filters and humidifiers/dehumidifiers significantly improve your home's indoor air quality.
Get the Heat Back On: Furnace Repair Services
We don't just go above and beyond; we do whatever it takes to ensure our customers are satisfied with their furnace and the installation services we offer. We are dedicated to delivering the highest-quality workmanship and products to our clients. At Arronco, our work is backed up by solid warranties on any repairs, parts, or service we perform. We'll make sure your furnace keeps you warm and comfortable for many years to come.
Financing with Arronco
You deserve the best for your home – regardless of budget – so check out our helpful financing options!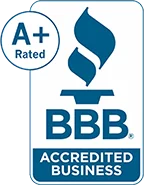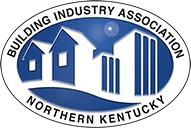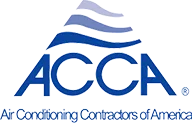 Proudly Serving
Northern Kentucky
and Cincinnati, OH
Lexington | Cincinnati | Louisville | And Surrounding Areas
View More