Heating Repair Services
Serving Northern Kentucky, Lexington & Cincinnati, OH
Furnace isn't working? Heat pump problems? Call Arronco Comfort Air. We deliver expert heating repairs, done right and done fast.
Since 1984, we're the heating repair company Northern Kentucky and Cincinnati homeowners have trusted to restore the heat. We're a second-generation, family-owned company with strong roots in the community. Getting your heat repaired quickly is a reflection of our commitment to the community that has supported us for all these years.
We provide gas and electric furnace repairs, heat pump repairs, and geothermal heating repairs, and we'd love a chance to earn your business. Our promise is to provide:
Accurate heating repair estimates
Appointments available quickly for fast heating repairs
Knowledgeable, highly trained technicians
The Expertise to Handle Your Heating Repair – From Furnaces to Geothermal
Finding a heating repair contractor with the expertise to handle your system shouldn't be a hassle. While some heating contractors are limited to a single type of heating system, Arronco technicians are trained to perform repairs on any heating system, including:
Gas Furnace Repairs. From gas valve replacement to blower motor repair, our techs have the training and equipment for fixing gas furnaces in Northern Kentucky.
Electric Furnace Repairs. They're reliable, efficient, and affordable, but electric furnaces need repairs periodically, too. Call us for fast repairs and quality workmanship.
Heat Pump Repairs. When your heat pump isn't heating your home, call us for a diagnostic and repairs.
Geothermal Heating Repairs. We are one of the few companies in Northern Kentucky with the equipment to repair geothermal loops, and we're experts in above-ground geothermal equipment repair. Learn more about geothermal repairs.
 We have the experience. We have the training. We have the equipment. We'd love to be your go-to heating repair company!
Gas Furnace Repairs/Electric Furnace Repairs
Choose Arronco Comfort Air in Burlington and you get a trained, experienced furnace repair contractor equipped to handle any furnace problem, from the simple to the complex.
Our customers depend on us anytime their furnace isn't working. Common problems we fix for our customers include:
Pilot light won't stay lit
Furnace is blowing cold air
Furnace is cycling on and off (a.k.a., short-cycling)
Furnace won't turn on
Furnace won't stop running
Strange furnace smells
Strange furnace noises (ex., thumping, whirring, buzzing, or whistling)
Hot spots and cold spots throughout your house
Heat Pump Repairs
Heat pumps are highly efficient at controlling indoor temperatures. But just like a furnace, heat pumps break down due to age, frequent use, and poor maintenance. We provide heat pump repairs in Louisville, Lexington, Cincinnati, and the surrounding areas for all types of heat pumps – call us to get your heat pump working again.
Some of the most common heat pump issues include:
Heat pump isn't heating the home adequately
Heat pump is freezing up or icing up
Heat pump isn't blowing warm air when in heating mode
Strange heat pump noises
Heat pump is running constantly
Geothermal Heating Repairs
Arronco Comfort Air is one of the few geothermal contractors in the country that offers both equipment services and loop services in-house. We own and operate our own drilling and excavation equipment, making us uniquely equipped to handle underground geothermal repairs Northern Kentucky, Louisville, Lexington, Cincinnati and the surrounding areas, as well as above-ground geothermal equipment repairs. Other geothermal companies rely on subcontractors. Not us. Your geothermal system repairs are done by our in-house team.
Financing with Arronco
You deserve the best for your home – regardless of budget – so check out our helpful financing options!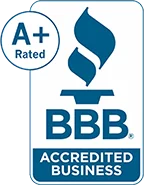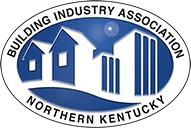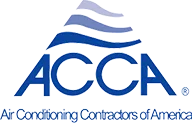 Proudly Serving
Northern Kentucky
and Cincinnati, OH
Lexington | Cincinnati | Louisville | And Surrounding Areas
View More