Water Heater Repair & Maintenance
Serving Northern Kentucky, Lexington & Cincinnati 
Your water heater is an essential part of your home. This vital appliance renders hot water for your laundry, dishes, and showers for you and your family.
From electric water heaters to tankless water heater systems, if your unit is not working as well as it should, Arronco Comfort Air is here to help! Our plumbers provide water heater repair, maintenance, and even complete replacement services.
We offer plumbing and HVAC services to homeowners throughout Northern Kentucky, Lexington, and Cincinnati, OH. Contact us today! 
Water Heater Repair
With proper maintenance and care, you can avoid most major plumbing repair needs—but unfortunately, water heaters and hot water tanks weren't built to last a lifetime.
Over time, your water heater may start showing signs of needing repairs. Some signs you need water heater repair include:
Rumbling or other strange noises
Rusty water coming from your faucets
Leaking water around your water heater tank
If you are experiencing issues and your water heater shows signs of repair needs, it's important to schedule services as soon as possible. This will prevent minor issues from turning into major problems.
Water Heater Maintenance
Traditional & Tankless Water Heater Systems
Just like a car, your water heater needs routine maintenance and care to ensure optimal performance. Regular maintenance services can help prevent your water heater from leaking or corroding and improve the efficiency of your system.
It's good to schedule a professional water heater inspection once a year. Your technician will inspect your system and perform necessary maintenance, including:
Removal of sediment
Inspection and replacement of corroded connections
Replacement of anode rods
Inspection of the pressure relief valve
And more!
Routine professional maintenance services for your water heater or hot water tank help ensure superior performance and energy efficiency and extend the life span of your water heater system.

Wondering which type of water heater is right for me? Use our Water Heater Guide to find out!
Why Choose Arronco for Water Heater Services?
Arronco has been serving the community with professional services for over 35 years. We take pride in our work, and it shows! As one of the most trusted companies in the area, our customer satisfaction is unprecedented in the industry. We care about you and your home and work hard to earn our trusted reputation. Our entire team of professionals is eager to help you choose the best solutions for your home.
Arronco's solutions are affordable for homeowners throughout the Northern Kentucky and Cincinnati areas, and we do everything we can to help you save money without sacrificing quality or performance. We can even help you discover rebates and tax credits that may be available through local utility companies and government agencies.
If you need water heater repair, maintenance, or replacement services, contact Arronco today! Our experts are eager to answer all your questions about geothermal, hybrid, solar, gas, and electric systems and help you to choose the right services for your needs. 
Financing with Arronco
You deserve the best for your home – regardless of budget – so check out our helpful financing options!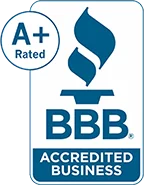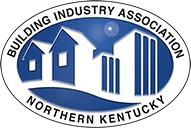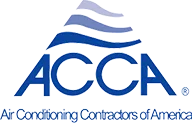 Proudly Serving
Northern Kentucky
and Cincinnati, OH
Lexington | Cincinnati | Louisville | And Surrounding Areas
View More