Commercial HVAC Services
Heating & Air Conditioning for Buildings, Offices & More
At Arronco Comfort Air, we provide commercial heating and air conditioning services for businesses large and small throughout Northern Kentucky, Lexington, Louisville, and Cincinnati, OH. If you need commercial HVAC repair, maintenance, or replacement services, get in touch with us today!
Commercial Air Conditioning Services
Are you in need of commercial AC repair, maintenance, or a full system replacement? Our professional team of HVAC contractors has extensive experience working with commercial cooling systems of all makes and models.
Whether you need to replace your air conditioning systems or simply have them checked, our contractors can provide you with accurate information so that you can make informed decisions about your air conditioning options.
We offer a variety of commercial cooling system options to our customers, including air conditioning installation and replacement services for central air units, ductless systems, heat pumps, and geothermal systems. We also take the time to explain how different options may affect indoor air quality and how these products can keep your air clean and minimize humidity.
Contact us today to request commercial ac repair, maintenance, or replacement services. 
Commercial Heating Services
To keep warm all Kentucky winter long, it is important to perform routine maintenance on your heater and to ensure that it remains in good shape. At Arronco, we only install top service quality heaters that are sure to heat your entire space.
Our professional consultation can help you determine the size heater that you need to ensure ample warmth to cover your entire space. We can also make suggestions about how to enhance your existing system so that it is more efficient. As a leading service provider our Kentucky and Cincinnati service areas, we take great pride in our ability to provide top-notch service to clients in our local community. We provide a number of different systems for consideration for your heating needs, including:
Boilers
Furnaces
Heat pumps
Ductless heating
Geothermal heating
Radiant heating
Commercial HVAC Installation Services
If you are running a busy business like a restaurant, retail store, or hotel, the last thing that you need to worry about is your commercial HVAC system. Uncomfortable customers can directly lead to a loss in sales.
Our HVAC contractors are dedicated to complete customer satisfaction and will work diligently to ensure that your system is up and running as quickly as possible. We only use products that are considered industry leaders and that we are proud to use in our own business establishments.
We can help you select an energy-efficient commercial heating or cooling system while also keeping your budget in mind. A thorough consultation can help you discern the proper sizing of equipment that you need to efficiently heat and cool your commercial space.
Our team can help with the design, installation, and maintenance of:
Air handlers
Heat pumps
Gas boilers
Ductless split systems
High-velocity systems
In-floor radiant systems
Contact us today to request commercial HVAC repair, maintenance, or replacement services. 
Schedule Commercial HVAC Services
At Arronco, we pride ourselves on educating our customers so they can make the most informed decision about their home's comfort. We also want you to know what you can do to maintain optimal performance and savings.  In the upcoming pages, you will be able to give yourself the proper education on what will work for your home.
If you still have questions or would like to set an appointment to discuss your commercial HVAC services, feel free to call us at (859) 525-6407.
Financing with Arronco
You deserve the best for your home – regardless of budget – so check out our helpful financing options!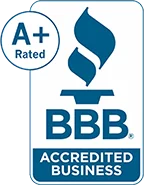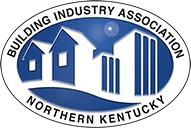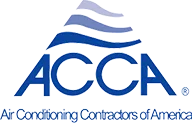 Proudly Serving
Northern Kentucky
and Cincinnati, OH
Lexington | Cincinnati | Louisville | And Surrounding Areas
View More