HVAC Contractor in Lexington, KY
Expert HVAC, Geothermal & Plumbing Services for Your Lexington Home
A comfortable home is essential for any family in the Lexington area. Whether you need HVAC maintenance, repairs, or help with a broken water heater, it's important to find an HVAC company you can count on.
With nearly four decades of service in Lexington and the surrounding communities, Arronco Comfort Air has the experience and qualifications to help with all your heating, air conditioning, and plumbing needs. We're a family-owned, fully licensed HVAC contractor offering exceptional service backed by a 100% satisfaction guarantee.
When you have a tough HVAC or plumbing problem in the Lexington area, turn to our experts at Arronco.
Contact us online today to schedule an appointment.
HVAC Products & Services in Lexington, KY
Your comfort is our top priority at Arronco, and we'll work hard to provide the highest-quality HVAC products and services to meet your needs. From heating and cooling to indoor air quality, we take an integrated, whole-home approach to your comfort that ensures great results.
Our HVAC Products for Your Lexington Home
At Arronco, we work closely with our partners at Bryant to offer some of the highest-performance, most energy-efficient heating and cooling solutions on the market. We install and service the full range of Bryant products, including:
Gas boilers
Air conditioners
Air handlers
Ductless split systems
High-velocity HVAC systems
In-floor radiant systems
And more
Lexington HVAC Services
With our team of skilled, certified HVAC technicians, we can provide all the services you need to keep your HVAC system reliable and efficient. You can count on our experts for all your most important HVAC services, including:
When you need heating repair or replacement, a new AC system, or help with an air quality issue, trust our team at Arronco.
Talk to our experts online today.
Geothermal HVAC Systems in the Lexington Area
Geothermal HVAC systems are some of the most efficient heating and cooling solutions in the industry. They take advantage of the near-constant temperatures of the earth several feet underground to moderate the temperature of your home year-round, using the soil as a source of warmth in the winter and a heat sink in the summer to help cool your home.
Geothermal heat pumps are a cost-effective way to heat and cool your Kentucky home, and at Arronco, we're proud to offer our customers a full range of geothermal HVAC services, including:
Geothermal HVAC maintenance
Contact our team online today to learn if a geothermal HVAC system is right for your home or business.
Lexington Plumbing Services
Do you have a dripping faucet, a tough clog, or a water heater that has sprung a leak? Count on our team at Arronco for fast, professional plumbing repairs and replacements. Our licensed plumbers can help with all your home plumbing needs in the Lexington area, including:
Faucet repair and replacement
Clogged drain repairs
Sink, bathtub, toilet, and fixture installations
Water heater replacement, repair, and maintenance
Water conditioning and water quality services
And more!
Contact us today to schedule plumbing services in Lexington, and consider our plumbing maintenance program to keep your system in great condition between repair visits.
Schedule HVAC Services in Lexington Today
Keep your home comfortable and your family content with professional HVAC and plumbing services from our team at Arronco. Our services reflect our core values of honor, passion, dedication, and positivity. By choosing our company, you can expect:
Impressive work quality, service, and value
Over 38 years of industry experience
The latest training, credentials, and certifications
Prompt, professional service
Great financing options for new HVAC installations
The care and respect of a family-owned company
Contact us today to schedule HVAC, geothermal, or plumbing services in Lexington, KY, or the surrounding areas.
Financing with Arronco
You deserve the best for your home – regardless of budget – so check out our helpful financing options!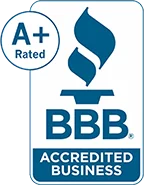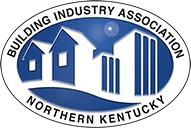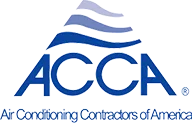 Proudly Serving
Northern Kentucky
and Cincinnati, OH
Lexington | Cincinnati | Louisville | And Surrounding Areas
View More