Furnace Replacement & Installation
Serving Northern Kentucky, Lexington & Cincinnati
Consistent comfort at home during cooler weather begins with a dependable furnace. For furnace installation and replacement, call Arronco Comfort Air. Get reliable heat and improved energy efficiency today from experts in the science of home heating.
Call us to learn more about your furnace replacement options in the Louisville, Lexington, and Cincinnati areas.
The Arronco Comfort Air Difference
Don't spend hours searching for a heating contractor that can handle your heating replacement. Win back your time: Call Arronco Comfort Air. We've seen it all before and we can take the hassle out of your home heating installation.
A New Furnace for Every Budget and Comfort Preference
When you choose Arronco Comfort Air as your furnace installer, you're not limited by a contractor with expertise in just a single fuel source. Arronco furnace installers can handle gas furnace installations, electric furnace installations, and hybrid fuel furnaces.
Gas Furnaces. Many homeowners in Northern Kentucky and Cincinnati prefer gas furnaces for their energy efficiency and affordability. We highly recommend Bryant gas furnaces, but we can install any brand.
Electric Furnaces. Advantages of electric furnaces include affordability, reliability, safety, and ease of installation.
Hybrid-Fuel Furnaces. A dual-fuel heating system combines the sturdy dependability of a gas furnace with the energy efficiency of a heat pump.
Replace Your Furnace and Enjoy Efficient, Reliable Heat Today
Replacing an unreliable, inefficient furnace can deliver significant benefits to you and your family.
Is your furnace unreliable?
Are your heating bills getting expensive?
Tired of paying for furnace repairs every year?
Say good-bye to the hassles and headaches of your old furnace – upgrade to a new furnace today!
About Our Service: What to Expect
NEW FURNACE INSTALLATIONS
A properly sized furnace will maximize your home's heating efficiency. Our technicians can help determine the right-sized furnace for your home based on your home's size, your heating and comfort needs, and other factors.
Here's what's available to you when you choose Arronco Comfort Air as your trusted Northern Kentucky furnace installer:
A free in-home consultation with one of our Comfort Consultants
A Comfort Consultant will help you choose the best furnace for your needs
Expert guidance on the correct sizing of your furnace
Flexible financing for your installation (subject to credit approval)
Factory warranties on new furnaces and accessories
FURNACE REPLACEMENTS & UPGRADES
If your furnace is at least 10 years old, it's less efficient than it was the day it was installed. And with advancements in furnace technology, upgrading to a new furnace could dramatically improve your heating efficiency.
Choose Arronco Comfort Air to upgrade or replace your furnace if any of these sound familiar to you:
Your existing furnace is at least 10 years old and has seen a lot of use
Your constantly need to call for furnace repairs
Your gas or electric bills are increasing every year
Your home never gets as warm as your thermostat setting
You feel hot and cold spots around the house
Unusual noises and smells when the furnace is running
Financing with Arronco
You deserve the best for your home – regardless of budget – so check out our helpful financing options!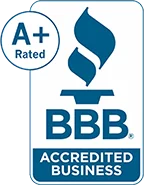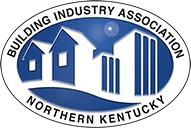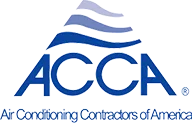 Proudly Serving
Northern Kentucky
and Cincinnati, OH
Lexington | Cincinnati | Louisville | And Surrounding Areas
View More