HVAC Maintenance in Northern Kentucky
Just about everyone equates heating and air conditioning with winter and summer. Yet, keeping your home comfortably warm or cool is actually a year-round effort. Routine heating and cooling maintenance throughout the year ensures your home's HVAC components run safely and smoothly when you need them most.
Arronco Comfort Air provides preventative maintenance and tune-ups for AC units and furnaces to keep your equipment at peak performance. Our one-year heating and cooling maintenance agreement offers discounts on parts/labor.
Keep reading for more benefits of routine heating and cooling maintenance, or contact Arronco Comfort Air online to hear about all our HVAC services.
What Is HVAC Maintenance?
If you want your air conditioner and furnace to operate as efficiently as they should, they should be serviced at least once a year. Not only will it help you save money on energy costs, but it also helps identify minor issues that can be fixed before they turn into major, expensive problems.
HVAC maintenance typically includes:
Comprehensive visual inspections
Cleaning and replacing air filters
Cleaning indoor and outdoor coils
Ensuring equipment has adequate airflow
Checking and tightening all fuel and electrical connections
Verifying the thermostat is operating correctly
Examining all fuses and coils
Checking and emptying the condensate drain
Inspecting safety controls and refrigerant operating pressures
Taking motor and compressor amperage readings
And more!
Want to learn more about how routine HVAC maintenance can help you save time and money? Contact Arronco Comfort Air online to schedule an appointment.
Benefits of Signing Up for Our Maintenance Membership
When you sign up for our HVAC maintenance plan, we will send reminders for you to schedule your annual cleaning and inspections for your heating and cooling system. You also enjoy:
10% off parts/labor
The peace of mind that comes with knowing your equipment's in good working order
Want to keep your home energy-efficient and save money while doing it? Contact Arronco Comfort Air online to learn more and sign up for one of our convenient maintenance agreements.
Choose Arronco for Heating & Cooling Maintenance
For nearly 40 years, our second-generation HVAC service company has provided quality heating and cooling maintenance services to Lexington, Louisville, and Cincinnati area homeowners. Our friendly and experienced technicians are thoroughly vetted, background-checked, and trained to service all AC and furnace brands.
We also offer emergency services for HVAC repairs, upfront pricing, and extended warranties. We make sure the job gets done the right way right away! And if you need a new furnace installation or air conditioner replacement services, we're equipped to do that, too.
Contact Arronco Comfort Air online to learn more about our preventative heating and cooling maintenance services or to schedule an on-site consultation for your Northern Kentucky, Lexington, and Cincinnati area home!
Financing with Arronco
You deserve the best for your home – regardless of budget – so check out our helpful financing options!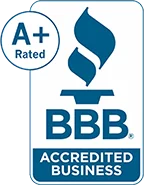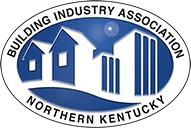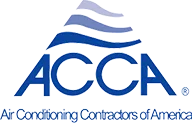 Proudly Serving
Northern Kentucky
and Cincinnati, OH
Lexington | Cincinnati | Louisville | And Surrounding Areas
View More