HVAC Maintenance
Serving Northern Kentucky, Lexington & Cincinnati 
With our Preventative Maintenance Program, you get a thorough 18-point check of your heating and air conditioning system twice a year. You can expect peace of mind knowing that your heating and air conditioning or geothermal system operates safely and efficiently, saving you the added utility costs of inefficient operation or expensive emergency repairs.
It's a way of eliminating small, money wasting problems before they become big ones.
When to Perform HVAC Maintenance
Regular HVAC maintenance is the best way to avoid system failure when you need it the most. Maintenance to your system ensures that you can run your system without troubles and that your system operates at peak levels. For systems that heat and cool, bi-annual maintenance should be performed every spring and fall. For cooling systems only, annual maintenance should be performed. For furnaces, annual maintenance is also necessary before the cold season.
Preventative Maintenance
Preventative maintenance ensures that the system runs as efficiently as possible. Depending on your system, home and needs, the following tasks may be completed by a service professional:
Inspection of the unit for the refrigerant level and any necessary adjustments to it
Cleaning of dirt or debris in outdoor units
Inspection of coil and cabinet
Lubrication of fan motor, belt and blades
Inspection of tubing for any damage
Cleaning of blower assembly
Inspection of blower housing for any lint and necessary cleaning
Gas leak inspection
Inspection of evaporator coil, drain pan and drain lines
Replacement of air filters
Inspection of ductwork
Operation of system and inspection of starting capabilities, identification of any abnormal noises or odors and system operation
Measure outdoor and indoor dry bulb temperatures
Inspection of heat exchanger
Monitoring gas furnace for manifold gas pressure
Checking vent system
Cleaning and adjusting ignition system and safety controls as necessary
Inspection of flue system, control box, wiring, and connections
Completing system operation report and recommending any necessary repairs or replacement parts
Top HVAC Maintenance Tips for Homeowners
You can also prolong the life of your system if you perform routine maintenance tasks throughout the year, encompassing such tasks as:
Replace your filter every 90 days or monthly if you have pets
Remove leaves, twigs, pollen and other debris from the side and tops of external units
Provide at least two feet of clearance around outdoor air conditioning units and heat pumps
Inspect insulation on refrigerant lines on a monthly basis
Try to prevent clogs in your system's lines and drains
Shut off water supply to the furnace humidifier in the summer
Make sure that the attic is properly ventilated to relieve heat buildup
Replace the humidifier wick filter
Never close more than 20 percent of your home's registers so that the HVAC system is not having to overwork itself
Replace your carbon monoxide detector's battery on an annual basis
Don't run exhaust fans too long
Benefits of HVAC Maintenance
Scheduling maintenance for your HVAC system has a plethora of benefits, including that it:
Helps extend the life of your equipment
Reduces the possibility of a system breakdown in extreme weather
Reduces your utility and repair costs
Services are provided with a 10% discount on parts and labor repairs
Ensures an ideal level of home comfort
Requires no overtime diagnostic charges for repairs
Can pay for itself several times over in energy savings
Ensures safe operation
Preventative HVAC Maintenance Rewards
For being a LOYAL Arronco Comfort Air Customer we have started a Preventative HVAC Maintenance Rewards program. You will receive $40.00 off towards a new system for every consecutive yearly preventative maintenance contract fulfilled. Cannot be redeemed for service calls or one time clean & checks. Maximum $400.00 savings.  You will receive this card to keep track of your savings:
Schedule HVAC Maintenance Today!
When you're ready to schedule preventative maintenance for your HVAC system, get in touch with the team at Arronco. As a locally owned and operated company, our team can provide quality services when you need them. If you live in the Northern Kentucky, Louisville, Lexington, or Cincinnati, OH, areas, fill out a contact form to schedule service with us today!
Schedule Service
"*" indicates required fields
Financing with Arronco
You deserve the best for your home – regardless of budget – so check out our helpful financing options!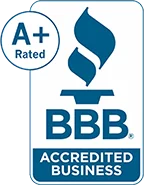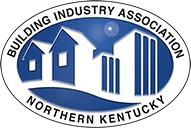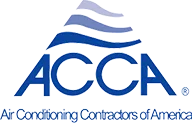 Proudly Serving
Northern Kentucky
and Cincinnati, OH
Lexington | Cincinnati | Louisville | And Surrounding Areas
View More