Our Plumbing Services
Schedule an Appointment With Our Local Plumbers in Northern Kentucky, Lexington & Cincinnati
Arronco Comfort Air is a family-owned and -operated plumbing company that has provided quality plumbing services since 1984. We strive to continually meet and exceed our customers' expectations by offering the best plumbing services in the area.
Whether you're looking for plumbing assistance, top-rated water heater services, or a plumber to resolve your home's water quality issues, our team can help.
Some of the most common plumbing services we offer include:
Leaky faucet repair
Clogged sink repair
And more
Want to avoid a plumbing emergency?
Join our preventative maintenance plumbing program or contact us today to schedule plumbing services throughout Northern Kentucky, Louisville, Lexington, and Cincinnati.
Residential & Commercial Plumbing Services
We provide a wide range of plumbing services designed to immediately locate a problem, prevent future problems, and provide immediate solutions.
Some of the plumbing services we provide include:
Dishwashers: Hookups for dishwashers or washing machines
Faucets: Leaky faucet repairs or new faucet installation
Garbage disposal: Garbage disposal repair and replacement
Hose bibs and water spigots: Hose bib/water spigot replacement
Showers: Shower drain inspections or shower system replacements
Toilets: Toilet repair
Sump pump: Sump pump/battery backup replacement and installation
Water heaters: Water heater repair, inspections, or replacement
Water softener: Water softener system repair or installation
Reverse osmosis system: Reverse osmosis system installation
Water purifying systems: Water treatment services
Water and gas lines: Inspections, re-routing or repiping services, or replacements
We also provide:
Plumbing repair
Plumbing installation
Replacement of faulty lines
Identification and repair of leaks and drips
Plumbing fixture repair and replacement
Water pressure regulation
Winterization inspections
Water Heater Services
Hot water is crucial to your home's comfort, convenience, and cleanliness. Arronco's plumbers can keep your water heaters in top condition, whether you own a traditional storage-tank water heater or a tankless system.
Traditional Storage Tank Water Heater Services
A modern high-efficiency storage tank water heater is still a great way to get on-demand hot water, especially if your hot water usage better matches up with a storage tank for efficiency and efficacy. At Arronco, we can help you with traditional water heater repairs, maintenance, replacement, and installation.
Tankless Water Heater Services
If you've ever dreamed of "infinite hot water," a tankless water heater can help you fulfill that dream. By heating water only as it moves through the pipe to be used, tankless water heater systems offer unparalleled efficiency and can provide hot water indefinitely.
With the help of the plumbers at Arronco to accurately assess your hot water needs, you won't have to worry about your water not being hot enough. Already have a tankless water heater? Our experts can also provide quality solutions for your repair, maintenance, and replacement needs.
Water Conservation
Saving water can help reduce a home or business's utility bills. High-efficiency toilets, faucets, and other plumbing fixtures can help reduce wasted water, helping both the environment and your budget.
Efficient products help detect and eliminate water leaks before they become a big problem. Our professional team can discuss showerhead, faucet, and toilet options that can help you conserve water.
Thinking About Your Water Quality?
We can help you with that. Arronco's plumbers provide solutions that can give you peace of mind that your water supply is being thoroughly purified.
Water Softener Systems
Tired of hard water leaving your hair and clothes grimy, your dishes spotted, and your fixtures and sinks covered in limescale? Water softening solutions from Arronco can eliminate the struggles of hard water from your life and let you enjoy water that isn't full of mineral particles waiting to be deposited on everything your water touches.
Water Purifying Systems
Interested in truly pure water, safe from any potentially hazardous or bad-tasting contaminants? Water purification solutions from Arronco can help by filtering, neutralizing, and counteracting various contaminants in your water so you can drink tastier water with total peace of mind.
What you're drinking, bathing in, and washing with shouldn't be a mystery, after all.
We now offer a combination water softener and purifying system that is second to none. It is called the Halo. The Halo uses multi-reversing polarity permanent magnetic fields to remove the elements that cause hard minerals while leaving the essential minerals, neutralizing them so they can no longer etch, stick, or harm your pipes and fixtures. It is also highly effective at reducing and/or removing chlorine, chloramines, and chlorination by-products from the entire household water supply. 
Contact us to learn about our many water treatment options.
Professional Plumbers in Northern KY, Lexington & Cincinnati
At Arronco Comfort Air, we educate our customers on environmentally responsible steps they can take to update their plumbing system while saving on utility expenses. We provide every customer with top-notch service and expertise.
Much of our business is based on repeat business after a customer is satisfied with the work of our skilled team. We provide an array of plumbing services throughout our Kentucky and Cincinnati, OH, service areas. We're an exceptional full-service residential and commercial plumbing business that offers a comprehensive selection of services.
Contact us today to learn more about our plumbing services and schedule an onsite consultation for your home or business.
Financing with Arronco
You deserve the best for your home – regardless of budget – so check out our helpful financing options!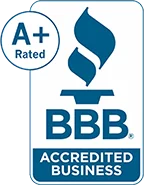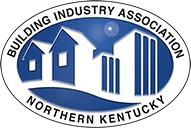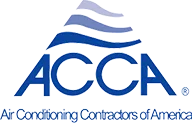 Proudly Serving
Northern Kentucky
and Cincinnati, OH
Lexington | Cincinnati | Louisville | And Surrounding Areas
View More