Our HVAC, Geothermal, & Plumbing Services
Serving Northern Kentucky, Lexington, and Cincinnati
Our trained technicians provide HVAC service and repair for all your home heating and cooling including conventional heating and cooling systems, geothermal heating and cooling (ground source heat pumps), air quality systems, air purifiers, humidifiers and all other home and office energy and air quality products.
No matter what your home comfort needs are, give Arronco a call today!
Heating & Air Conditioning Services
Maintaining the comfort of your home will require a reliable heating and cooling system. Arronco has a team of versatile HVAC experts capable of installing a custom system in your home, no matter the lot or location. Has your cooling system been giving you problems? Have you been considering upgrading or installing a new heater before the winter kicks in? Arronco offers satisfaction guaranteed on all HVAC installation services. We can help with expert installations and replacements of a variety heating and cooling systems for your home or office including:
Air conditioners
Heat pumps
Furnaces
Geothermal systems
Ductless mini-split systems
And more!
Preventative Maintenance and Care
The personalized services from Arronco doesn't end with a completed installation or replacement! Our HVAC experts want to help you maintain your heating and air conditioning system to help you protect the investment you've made in your home or business.
We service a wide variety of makes, models, and brands—even if we didn't install them! Our preventative maintenance program includes a thorough, meticulously-performed, 18-point check of your system twice a year. Our program helps to make sure your system is operating safely and efficiently year-round. Your home and family can also benefit with lower energy costs, improved comfort, and reliable performance. You can enjoy the continued peace of mind knowing our experts will help to eliminate smaller, money-wasting problems within your system before they become expensive, major breakdowns.
As one of the most experienced HVAC companies in the area, we understand that heating and cooling issues often happen at the most inconvenient of times and rarely during normal business hours. That's why Arronco offers 24-hour emergency services to help restore the comfort to your home and family no matter what time of day or night it is!
Air Quality
Clean air is hard to measure but vital to the health of thousands of families. Arronco can reduce the risks that come from allergens circulating in your home.
Geothermal System Services
Here at Arronco, we understand the importance of being energy-conscious when it comes to our home or business. Arronco can help your home or office reduce reliance on fossil fuels with a geothermal system installation.
A geothermal system is one of the most energy-efficient, eco-friendly, and cost-effective way to heat and cool your home. This system takes advantage of the earth's natural resources by pumping water through loops underground to transfer heat to or from your home. Geothermal system operational costs are much lower than traditional systems. And because our area is rich in limestone, heat transference and storage are highly efficient.
Our HVAC experts can also handle all of your geothermal system preventative care and maintenance needs. Be sure to ask how we can help you save money, improve efficiency, and extend the lifespan of your geothermal heating and cooling system.
Plumbing Services
When you need plumbing maintenance or repairs, the professionals at Arronco are here to help! Our professional plumbing services are another facet of our comprehensive services. From remodeling projects to leaky faucets and water heater replacements, our plumbing experts can handle it all!
Our comprehensive residential and commercial plumbing services include:
Leak and drip repair
Tankless water heater repair and replacement
New water heater installation, repair, and maintenance
Whole-home water softeners and water filters
Dishwasher, garbage disposal, washer/dryer hookups
And more!
Our plumbing experts can help you choose high-efficiency plumbing fixtures, faucets, and other products to help you save water, improve water quality, and reduce costs for your home or business.
Water Quality Testing & Treatment
Clean water is easily measured and can have a negative impact on your household if it is not meeting standards. Arronco's plumbing division can check your water quality and make recommendations for water treatment if needed. We offer:
Home water softening systems
Reverse osmosis drinking water systems
Specialty filtration systems
Water Heater Replacement, Repair & Maintenance
Many people don't think upgrading their water heater makes much of a difference in household energy usage, but did you know that water heating accounts for nearly 20% of your electric bill? Arronco is proud to offer superior product lines from A.O. Smith, State, and Rinnai water heaters. Our selection of water heaters features innovative technologies for gas, electric, solar, and hybrid systems. Our certified professionals will guide you through the selection process, making sure your replacement and installation services are as stress-free as possible.
Schedule HVAC, Geothermal, or Plumbing Services Today!
For all of your residential heating and cooling needs in Northern Kentucky, Lexington, and Cincinnati, call the experts at Arronco to request a free system replacement estimate!
We offer:
Over 30 years of experience
Journeyman Licensed Technicians and Installers
Top-of-the-line products
Respect for your home or business
Financing options
And more!
Our Service Area
Not sure if your home or business is in our service area? We serve all the cities below and the surrounding areas:
Alexandria
Burlington
Covington
Florence
Fort Mitchell
Fort Wright
Hebron
Independence
Louisville
Union
Walton
Financing with Arronco
You deserve the best for your home – regardless of budget – so check out our helpful financing options!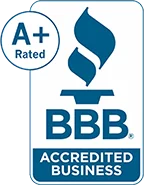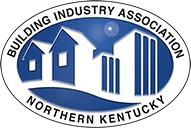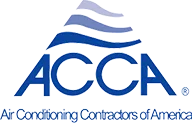 Proudly Serving
Northern Kentucky
and Cincinnati, OH
Lexington | Cincinnati | Louisville | And Surrounding Areas
View More