Furnace Repair Services
Proudly Serving Northern Kentucky, Lexington & Cincinnati, OH
Has your furnace quit working? Call Arronco Comfort Air for quick furnace repairs! It's too cold to wait a week to get your heat back – we offer emergency furnace repairs and fast appointments.
If your furnace repair isn't an emergency, we're still here to help. We've been serving the Lexington, Louisville, and Cincinnati areas since 1984. Call Arronco Comfort Air for expert furnace repairs:
Accurate time and cost estimates
Rapid furnace repair appointments
Knowledgeable, highly trained technicians
Second-generation family-owned company
We provide gas furnace repairs, electric furnace repairs, and geothermal furnace repairs – we'd welcome a chance to earn your trust.
We Fix These Common Furnace Problems
When you choose Arronco Comfort Air as your furnace repair contractors in Lexington, Louisville, or Cincinnati, you get a trained, experienced professional equipped to handle any furnace problem, from the simple to the complex.
Let us know if you're having any of these common furnace issues:
Pilot light won't stay lit
Furnace is blowing cold air
Furnace is cycling on and off (a.k.a., short-cycling)
Furnace won't turn on
Furnace won't stop running
Strange smells
Strange noises (ex., thumping, whirring, buzzing, or whistling)
Hot spots and cold spots throughout your house
Affordable Furnace Part Replacement
Before we begin a furnace repair, your Arronco technician will perform a diagnosis and provide an overview of the repair: what needs to be fixed/replaced, how long it will take, and a repair cost estimate.
Here are some of the furnace repairs and parts replacements we commonly perform for homeowners:
Furnace gas valve replacement
Ignition assembly replacement
Flame sensor replacement
Blower motor replacement
Inducer motor replacement
Electronic control board replacement
Thermostat replacement
Furnace electrical wiring repairs
Furnace Repair vs. Furnace Replacement
Our hope is to save you money whenever possible by avoiding a furnace replacement that is unnecessary.
However, when a major repair is unavoidable – or when your furnace needs frequent repairs – we'll help you weigh the pros and cons of replacement vs. repair, including finances.
Factors we'll discuss include:
How old is the furnace? How much longer could it last if repaired?
How much will the repair cost?
How much would a replacement cost?
How efficient is the furnace?
Would energy savings from an upgrade offset the cost difference between a replacement vs. a repair?
If we can fix a furnace – and doing so is the most economical choice – we'll always give you that option. If you'd like to learn about furnace replacement options, ask your technician for a recommendation or call to speak with us.
Financing with Arronco
You deserve the best for your home – regardless of budget – so check out our helpful financing options!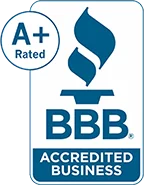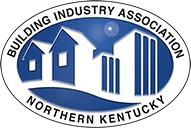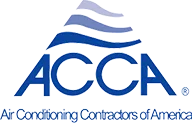 Proudly Serving
Northern Kentucky
and Cincinnati, OH
Lexington | Cincinnati | Louisville | And Surrounding Areas
View More