HVAC & Plumbing Services in Independence, KY
When your HVAC or plumbing systems don't work as they should, you need help from the experts. At Arronco Comfort Air, we know how to identify the root cause of HVAC and plumbing issues. We resolve the main cause of your system's failure to ensure that you have consistent cooling, heating, and plumbing.
Schedule HVAC or plumbing service for your home by contacting Arronco Comfort Air online.
HVAC Installation & Replacement
Over time, your HVAC system will need various repairs and replacements to keep it working at peak efficiency. Arronco has you covered. We offer:
Heating and cooling replacement
And more
Make sure your property has a great HVAC system in place. Contact us online to schedule HVAC installation or replacement in Independence, KY.
HVAC Repair & Maintenance
HVAC problems can arise at any time, and you need experts to help you get through these situations. You may need to call Arronco for HVAC repair or maintenance if you notice:
Refrigerant leaks: When your system leaks refrigerant, it can't cool the air before delivering it through your vents.
Thermostat issues: If your thermostat doesn't seem to control your unit, there could be a connection issue.
Damaged heating element: When your heating element doesn't function, it can't warm the air and keep your home comfortable.
Odd noises: While all HVAC systems make some sound, it should not include loud banging or clanking.
Odd odors: If you smell a musty odor when your system runs, it could be a sign of mold growth in the unit.
The best way to resolve HVAC issues is with preventative maintenance. We offer comprehensive maintenance, featuring annual system servicing, service discounts, and more.
Don't ignore HVAC problems. Schedule HVAC repairs in Independence by contacting the team at Arronco today.
Geothermal System Services
The natural temperature of the earth can be used to heat or cool your home. A geothermal heat pump system is efficient and works to keep your property's climate at comfortable temperatures all year.
Arronco offers:
Geothermal routine maintenance
Keep your home comfortable with the help of a geothermal heating and cooling unit. Contact us online to schedule services today.
Plumbing Installation & Repair
When your plumbing doesn't work right, life can get complicated. You need reliable plumbing for cleaning, bathing, and so much more. Look to Arronco when you need:
Sump pump installation and replacement
Our technicians can perform a comprehensive review of your plumbing system to make sure we catch the root cause of your issues. Our plumbing maintenance plans make it easy to catch minor problems early, helping you avoid serious plumbing breakdowns.
Rely on us when you want reliable plumbing in your home through repairs, replacement, and maintenance.
Contact us to schedule plumbing services in Independence.
Why Choose Arronco for HVAC & Plumbing in Independence, KY?
For decades, Arronco Comfort Air has been bringing top-notch plumbing and HVAC services to residents throughout Independence, KY. Our technicians and installers bring experience, honesty, and expertise to every assignment.
We service all brands, install new systems, and do what it takes to ensure your HVAC and plumbing systems are working right before we leave.
For expert HVAC and plumbing services in Independence, look no further than Arronco. Contact us online to get started.
Financing with Arronco
You deserve the best for your home – regardless of budget – so check out our helpful financing options!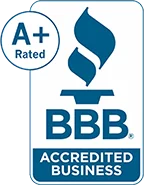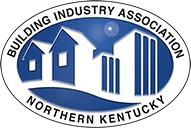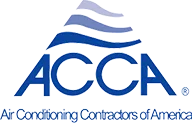 Proudly Serving
Northern Kentucky
and Cincinnati, OH
Lexington | Cincinnati | Louisville | And Surrounding Areas
View More