AC Repair Services
Serving Northern Kentucky, Lexington & Cincinnati
Spring and summertime are great for outdoor activities, and there's nothing better than the cool relief of an air-conditioned home after a long day of summer fun. The last thing you want to return to is a house that's as hot and humid as the air outside! That's why Arronco Comfort Air provides AC repair services whenever you need them—24 hours a day and seven days a week. We know that air conditioner problems rarely wait for a convenient time to pop up, so we're always on call and ready to help.
Since 1984, our experienced air conditioning contractors have been providing superior service and unparalleled workmanship for our customers. We are committed to making sure you and your family stay cool and comfortable in your home, regardless of the temperatures outside.
Do you need air conditioning repairs fast? Contact us now!
Common AC Repair Issues You Might Encounter
Our highly trained and certified technicians can handle any AC repair needs you may have. We understand the importance of a reliable AC system, especially in the midst of a Kentucky heat wave!
There are a variety of issues that you could be experiencing with your air conditioner. These can include:
Clogged air filter: This is one of the most common issues we encounter. If you don't change your air filter regularly, the chances of it getting clogged and blocking air flow in your air conditioner are high.
Refrigerant leaks: You should never be losing refrigerant from your air conditioner—this only occurs if something is wrong. You likely won't know you have a leak just by looking at your unit, but one of our trained HVAC technicians can easily spot this issue when they come out to repair or service your air conditioner.
Worn out electrical controls: If you have an older, inefficient system that cycles on and off frequently, the electrical connections in your system may become corroded or otherwise damaged.
Excess condensation accumulation: Especially during the humid summer months, your condensate drain could become clogged. During any routine maintenance service, our team will drain and clear any excess condensation in your system.
Thermostat or sensor problems: If your air conditioner works well when it's running but doesn't seem to be cycling on and off at the proper times, there may be an issue with the sensor that tells the unit what the air temperature is.
If you are experiencing any of these issues or others, contact our certified AC contractors today for your AC service and repair needs. We can quickly diagnose the root of your AC issues and provide you with a variety of affordable solutions to help keep your family and home comfortable, healthy, and safe while increasing your home's efficiency.
It's important to contact a certified professional to address your AC issues as soon as possible. If left in disrepair, these small issues could turn into bigger and more costly problems. Our technicians are specially trained to find the root of the issue and spot any other problems that could cause further damage to your system, saving you time and money in the long run!
Why Choose Arronco for Your AC Repair Needs
Our highly trained technicians can service a variety of makes and models, regardless of the brand of your AC system. After diagnosing the issues, your professional can help you to determine if repair or replacement is best for your unique needs and personal budget.
Our entire staff takes tremendous pride in their work, and it shows! Give us a call or click here for answers to all your AC repair questions or to schedule your service today!
Financing with Arronco
You deserve the best for your home – regardless of budget – so check out our helpful financing options!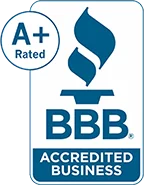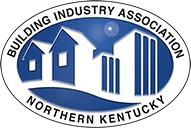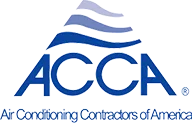 Proudly Serving
Northern Kentucky
and Cincinnati, OH
Lexington | Cincinnati | Louisville | And Surrounding Areas
View More