Geothermal Repair in Northern Kentucky
Geothermal systems offer homeowners a great alternative to conventional heating and cooling systems by reducing the dependence on fossil fuels and significantly lowering energy costs. By using the earth's natural heat, geothermal systems tap into temperatures that are below the surface, keeping you and your family comfortable all year round.
Find Out How Much You Can Save
Generally low maintenance systems, geothermal heat pumps tend to last much longer than traditional HVAC units, which is why we at Arronco Comfort Air offer a 10-year parts and labor warranty on the geothermal systems we install (compared to a 1-year warranty on traditional HVAC systems). This means no repair bills to you in the first 10 years with properly maintained systems! But despite this, you should never let minor issues turn into big problems. So, if you notice something is wrong with your geothermal heating and cooling system, don't hesitate to call us.
For geothermal repair in Northern Kentucky, look no further than Arronco Comfort Air – contact us online or call our Burlington location at (859) 525-6407 or our Louisville location at 502-363-1117.
Signs You May Need Geothermal Repairs
It is not uncommon for systems to develop minor issues from time to time. In order to perform at the level of energy-efficiency you've come to expect from your geothermal system, it's important to repair your system as soon as possible to avoid further damage and more costly repairs. Common signs there might be an issue with your geothermal system include:
Leaks: A decrease in your home's heating and cooling performance, combined with inexplicable wet areas in and around your lawn, may indicate that ground loops in your system have developed a leak. It's important to call a technician for inspection as soon as possible.
Mechanical failures: Ice developing along the indoor coils of your system, combined with decreased effectiveness, may point to a mechanical failure within the interior cabinet of your geothermal system. Call a professional to make any necessary repairs to ensure optimal performance and increased lifespan for your system.
Worried your geothermal system might need repair? Contact us today or call us at (859) 525-6407 (Burlington)/502-363-1117 (Louisville) for an expert opinion! 
Prevent Geothermal Repairs with Regular Maintenance
Like with other types of heating and cooling systems, regular preventative maintenance is imperative to increasing the lifespan of the unit! Maintenance tasks that should be performed periodically include:
Inspecting air filters
Checking condensate pans for proper drainage and algae growth
Cleaning the water pump filter
Testing for refrigerant leaks
Cleaning the evaporator coil
Inspecting the compressor, fan, and pump motors
The geothermal experts at Arronco can check all of these parts of your geothermal system, and scheduling regular maintenance appointments will help your technician catch minor issues before they get worse!
If you're ready to schedule a maintenance visit for your geothermal system, contact us today or call us at our Burlington location: (859) 525-6407 or at our Louisville location: 502-363-1117.
Geothermal Repair Services with Arronco Comfort Air
Arronco and our team of experts have been serving our customers with superior service and unmatched craftsmanship with meticulous attention to the details. For over 30 years, we have been working hard to earn our prized reputation and have successfully installed thousands of residential and commercial geothermal systems.
Our professionals are highly trained and certified in geothermal repairs and are standing by to help you with all your geothermal system needs. If you are experiencing decreased performance or have noticed any warning signs that your system may need attention, contact us today for your geothermal consultation and discover how we can help you stay cool and comfortable year-round!
If you have any questions about our geothermal services in Northern Kentucky, check out our geothermal FAQ page!
Our Service Area for Geothermal System Repair in Northern Kentucky
Arronco Comfort Air proudly serves the Northern Kentucky area, including Burlington and Louisville, KY.
If you live in this area and need help from a geothermal expert, contact us today or call us at (859) 525-6407 (Burlington)/502-363-1117 (Louisville).
Financing with Arronco
You deserve the best for your home – regardless of budget – so check out our helpful financing options!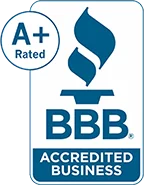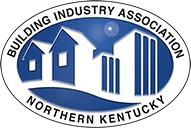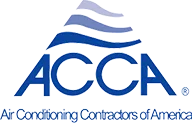 Proudly Serving
Northern Kentucky
and Cincinnati, OH
Lexington | Cincinnati | Louisville | And Surrounding Areas
View More