HVAC & Plumbing Services in Burlington, KY
With the ever-changing Kentucky climate, Arronco Comfort Air knows that Burlington homeowners need HVAC service they can rely on. That's why we're proud to offer comprehensive heating, cooling, geothermal, and plumbing services throughout Boone County from our team of highly trained experts.
Our technicians are here to ensure that your home comfort systems are working effectively and efficiently. Customer satisfaction is our number one goal, so you can rest assured that you're in good hands with the professionals at Arronco.
For superior HVAC and plumbing service in Burlington, trust Arronco Comfort Air. Contact us online today.
HVAC Installation & Replacement
When your home comfort system is on its last legs, trust our team to guide you through the process of replacing your heating or cooling equipment. We'll help you select the HVAC system that best meets your home's particular needs.
At Arronco, our Journeyman Licensed technicians have the expertise and experience to install a variety of heating and cooling systems, including:
Ductless mini-split systems
High-velocity systems    
Geothermal systems
HVAC Repair & Maintenance
When your heating or cooling unit isn't working at peak performance, don't delay. Call our experts to provide necessary repairs and maintenance to make sure you're getting the most out of your HVAC system.
If you notice any of these issues, call Arronco today to schedule service:
Changes in thermostat not changing your home's temperature
Power cycling or inability to turn on
Odd smells or noises
Hot or cold spots throughout the home
Clogged filters
To ensure that you're never stuck without heat or cooling, schedule professional preventative maintenance. During these tune-ups, our experts will thoroughly inspect your system to ensure it's operating properly and is free of minor issues that, when ignored, can turn into big problems.
Geothermal Systems
For the most eco-friendly and efficient way to heat or cool your home, consider a geothermal system that harnesses the power of the earth's temperatures. With a geothermal heat pump, no fossil fuels are used, which means your carbon footprint is significantly lowered. And with Kentucky's prevalence of limestone, you'll get maximum storage and transfer of heat. 
Since 1984, we've provided exceptional geothermal service, and as the number one geothermal installer in northern Kentucky, you can feel confident that your new system is in capable hands.
Our geothermal services include:
Geothermal routine maintenance
Plumbing Installation & Repair
At Arronco, we know that reliable plumbing is key to your home's comfort and cleanliness. We're proud to offer a wide variety of plumbing services, including:
Sump pump installation and replacement
Plumbing repairs
With nearly 40 years of experience in the industry, our professional plumbers have the skills and training to handle any plumbing issue or repair. For even greater peace of mind, sign up for our preventative maintenance plan to improve your water pressure, reduce usage costs, improve air quality, and extend the life span of your plumbing appliances.
Contact us today to sign up for Arronco's plumbing maintenance plan.
Your Choice for HVAC & Plumbing in Burlington, KY
For exceptional HVAC and plumbing service in Burlington, trust family-owned and -operated Arronco Comfort Air. With nearly 40 years of experience, our licensed technicians have the expertise and knowledge to handle even the most complex home comfort issues.
From top-of-the-line products to friendly and knowledgeable staff, Arronco puts your comfort and satisfaction first.
When you need professional HVAC or plumbing service, trust the experts at Arronco. Contact us today.
Financing with Arronco
You deserve the best for your home – regardless of budget – so check out our helpful financing options!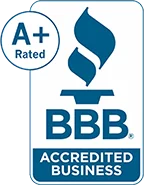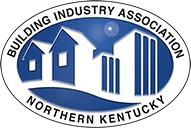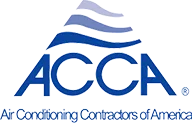 Proudly Serving
Northern Kentucky
and Cincinnati, OH
Lexington | Cincinnati | Louisville | And Surrounding Areas
View More