Geothermal Heating & Cooling Services in Covington, Kentucky
Are you looking for an eco-friendly, sustainable way to heat and cool your home? Arronco Comfort Air is proud to offer geothermal installation, replacement, repair, and maintenance for homeowners in and around Covington, KY.
Our NATE-certified HVAC technicians will have the skills and knowledge to handle your geothermal heating and cooling needs.
Are you interested in upgrading to a geothermal HVAC system? Contact us online today to schedule a consultation.
What Is Geothermal HVAC?
Geothermal HVAC systems take advantage of the earth's energy to heat and cool your home. The ground deep below your home maintains a constant temperature, and geothermal heat pumps can transfer this heat to keep your home comfortable. This process is extremely energy-efficient and can save you money in the long run.
Benefits of Switching to a Geothermal System
Wondering if it's worth it to switch to a geothermal system? Some benefits include:
Lower energy bills: While the initial installation can be expensive, switching to a geothermal system can significantly reduce your monthly energy bills.
Improved comfort: Because geothermal systems are so efficient, your home will reach your desired temperature faster.
Reduced carbon footprint: Geothermal systems are eco-friendly, so you can feel good about your choice of HVAC system.
Low maintenance: If you're looking for a durable and long-lasting HVAC system that doesn't require much maintenance, geothermal systems are a great choice.
If you want to know more about the benefits of geothermal systems, ask a member of our team. Our knowledgeable HVAC contractors are happy to answer any questions you may have.
Geothermal Installation & Replacement
When you're ready to switch to a geothermal heating and cooling system, turn to Arronco Comfort Air. Our team will help you select the right geothermal system for your property.
We provide:
We're a leader in residential geothermal installations — our team is number one in local markets and in the top five nationally.
You can rest assured that we'll install your geothermal system, including the geothermal loops, correctly. You won't have to hire or deal with additional subcontractors.
Geothermal Repair & Maintenance
If your geothermal HVAC system is malfunctioning, don't wait to get help. You can turn to Arronco Comfort Air for:
Geothermal equipment repair: We'll identify the source of your HVAC issues and fix the problem quickly. Your home will be comfortable again in no time.
Geothermal routine maintenance: We'll thoroughly inspect your geothermal system to ensure that it's working properly. This service may extend your HVAC system's service life span and improve its efficiency.
Choose Arronco for Your Geothermal HVAC Needs in Covington
Look no further than Arronco Comfort Air for the geothermal HVAC services you need. We've helped homeowners and business owners in the Covington, KY, area stay comfortable year-round for over three decades.
You can expect top-of-the-line products, exceptional customer service, and quality work from our team.
Do you want to install a geothermal HVAC system for your home? Contact us online today to make an appointment.
Financing with Arronco
You deserve the best for your home – regardless of budget – so check out our helpful financing options!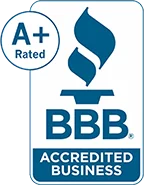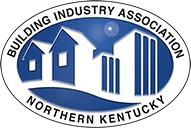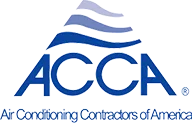 Proudly Serving
Northern Kentucky
and Cincinnati, OH
Lexington | Cincinnati | Louisville | And Surrounding Areas
View More