HVAC Contractor in Covington, Kentucky
Covington's Trusted Team for Heating, Air Conditioning, Geothermal & Plumbing Services
We love living and working near Covington and value the lasting relationships we have built with our customers over the years. There's plenty of fun and exciting adventures to be had in Covington, from drinks with friends at the Braxton Brewing Company to an afternoon spent with the family exploring the stunning Roebling murals along the floodwalls. With so many things to see and do in Covington, dealing with unnecessary breakdowns and costly repairs shouldn't be on the list! And let's face it—breakdowns often occur at the most inconvenient times. That's why we offer emergency repair services for our clients throughout Covington to help restore the comfort to your home quickly and efficiently, day or night.
Our team of HVAC experts can help maximize the performance of the heating and cooling system in your Covington home or office with a wide range of home comfort services. Our experienced technicians are happy to troubleshoot any issues you may be having and offer a variety of solutions to help meet your needs. From repairs to complete system installations, Arronco has you covered! We take great pride in our hard-earned reputation, and it shows! Our top-notch technicians are dedicated to providing you with the highest quality workmanship using top-of-the-line products and budget-friendly solutions.
If you are experiencing issues with your HVAC, plumbing, or geothermal system, it's important to choose a trusted professional in Covington that can quickly and efficiently get the job done right. Discover the difference Arronco can make for your home or office in Covington by scheduling your services or requesting your free installation estimate today!
HVAC Products & Services in Covington
Your heating and cooling equipment comprises the largest integrated system in your home. Several components must work together to keep your home comfortable and your energy bills low. That's why we take a "whole house" approach to heating and cooling. We can help you maximize your home's performance by taking everything into account, from the AC's refrigerant charge to your attic's insulation level to any ductwork leaks.
Residential and commercial HVAC services we offer in Covington include:
Heating and cooling replacement
Air Conditioning Services in Covington
Northern Kentucky has a unique climate—it's cold in the winter and hot and muggy in the summer. There's nothing worse than being without air conditioning on a hot day in Covington, which is why Arronco offers complete AC services to NKY homeowners! You can trust our team to provide expert services no matter when you need them.
We offer the following air conditioning services to Covington and nearby areas:
Heating Services in Covington
Winter nights can be freezing in Northern Kentucky, and no amount of clothing or covers can keep you warm when your furnace or heat pump goes out on the coldest day of the year. We can set you up for long-term comfort with expert installation of a furnace, heat pump, or geothermal system and offer prompt repairs when your aging system begins to fail.
We offer the following heating services to Covington homeowners:
Need HVAC installation, repair, or maintenance near Covington, KY? Schedule an appointment with one of our expert technicians today!
Geothermal Systems for Covington Homes
The EPA and Department of Energy have declared geothermal systems to be the most eco-friendly, efficient way to heat and cool a building. This special heat pump taps into the earth's natural warmth in winter and coolness in summer. As a renewable energy source, geothermal doesn't rely on fossil fuels or produce greenhouse gas emissions. Plus, geothermal systems consume 40% to 70% less energy than traditional HVAC equipment. Our area is rich in limestone, which maximizes heat storage and transfer, giving Covington residents access to some of the highest geothermal efficiency ratings in the country.
At Arronco, our fully trained technicians install WaterFurnace geothermal systems. We have performed thousands of installations dating back to 1986, a majority of which are still in operation today. We're proud to be among the top 10 installers in the nation.
Our geothermal services include:
Geothermal routine maintenance
Ready to get started? Request a free estimate today.
Professional Plumbing Services in Covington
At Arronco, we can provide you with professional plumbers and quality service. Whether you're working on remodeling your home and need plumbing assistance or you just have a leaky faucet, we can help you with your needs. Our fully trained and licensed plumbers can handle anything from sewer replacement, water heaters, and sump pumps to water quality and backflow testing. Our highly trained plumbers can assess any situation and determine what the best avenue is for you. You are our number one priority, and we will make sure the job is done right. Want to avoid an emergency? Check out our preventative maintenance plumbing program.
No matter your needs, our professional Covington plumbers are here to help. Schedule your plumbing appointment today.
Schedule HVAC, Plumbing, or Geothermal Services with Arronco Today
From emergency furnace repair to geothermal installation and water heater maintenance, count on Arronco for all your home comfort needs! Our "whole house" approach is the key to keeping your home comfortable while maintaining affordable energy bills.
To schedule HVAC services and more in the Covington, Kentucky area, contact us online or call us today!
Financing with Arronco
You deserve the best for your home – regardless of budget – so check out our helpful financing options!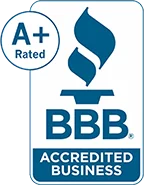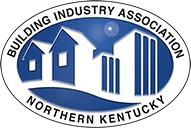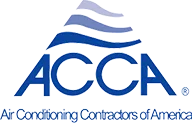 Proudly Serving
Northern Kentucky
and Cincinnati, OH
Lexington | Cincinnati | Louisville | And Surrounding Areas
View More