Commercial Heating, Cooling & Geothermal Services
Serving Northern Kentucky, Cincinnati, and Lexington
The indoor atmosphere of your business has a large impact on everything from employee productivity to customers' comfort. As such, whether you own or operate a commercial business, you know how important it is to have reliable HVAC systems in place. To ensure a comfortable temperature year-round, turn to the pros at Arronco Comfort Air. Our highly-skilled technicians are specially trained in commercial systems, so you can count on us to get the job done quickly and effectively.
When you call on Arronco, you can rest easy that our experts will have your commercial heating and cooling systems running smoothly in no time. Contact us for a free estimate!
Commercial Repair Services
Commercial heating and cooling systems are far more complex than their residential counterparts. They require unique skills and technical handling. That's why our technicians are highly trained in commercial systems and are able to service all brands. If something is going wrong with your HVAC unit, our technicians will be able to quickly diagnose and repair it to reduce any business downtime.
Commercial Installation & Replacement Services
Whether you need a new commercial system installed or it's time for your aging system to be replaced, our team at Arronco has you covered. We specialize in all aspects of commercial HVAC, and we'll work closely with you to determine the best option for your business' needs.
If you need a new heating, air conditioning, or other HVAC system for your business, contact Arronco for a free estimate.
Commercial HVAC Maintenance
The best way to ensure your heating and cooling systems work efficiently and reliably, as well as to reduce the risk of breakdowns, is with regular professional maintenance. Our tune-up services will make sure your system is running at peak performance, as well as allow us to catch any potential areas of concern or repairs early. This helps you to avoid any large, expensive repairs or shutdowns down the road.
Contact our team today to schedule routine maintenance with our team.
Commercial Geothermal Services
Geothermal heat pumps are one of the best ways to cool and heat your home. By using the heat within the earth, they can generate enough power to help cool your home, making it perfect for year-round home comfort. There are many advantages with having a geothermal system over other systems in commercial applications.
When you choose to install a geothermal unit, you can depend on the following benefits:
Energy Savings up to 70% (reducing your heating, cooling, and hot water costs)
No short, blasts of air—more comfortable even heating and cooling
Longer estimated equipment life
No noisy outside units
No flame, flues, or fumes from combustion – no dangerous carbon monoxide emitted
Environmentally friendly
Potential extra incentives and rebates (see applicable states utility programs)
Arronco's geothermal systems work very well in a wide range of commercial applications including office buildings, dormitories, fire stations and many other commercial buildings.  
Our commercial specialist can give you a free estimate on your upcoming project. Call us today!
Choose Arronco for Your Commercial HVAC Needs
At Arronco, we take pride in our quality workmanship and trusted services. We have the skills and expertise to help you make your work spaces comfortable all year round! Our qualified staff can install a geothermal heat pump in your building today—get in touch and request a free estimate!
Financing with Arronco
You deserve the best for your home – regardless of budget – so check out our helpful financing options!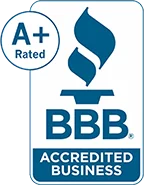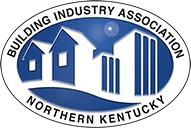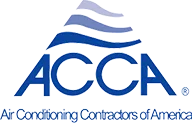 Proudly Serving
Northern Kentucky
and Cincinnati, OH
Lexington | Cincinnati | Louisville | And Surrounding Areas
View More