Air Conditioning Installation Experts
Serving Northern Kentucky, Lexington & Cincinnati 
If your air conditioning system needs to be repaired every year, isn't running efficiently, or if your utility bills have been rising, an AC replacement could save you money and provide more reliable home cooling. Arronco Comfort Air has provided professional AC installation services since 1984.
On average, nearly 50% of energy use in residential homes is attributed to heating and cooling, so replacing an inefficient air conditioner could save you substantial money.
We install conventional AC systems, ductless mini splits, zoned AC systems, heat pumps and geothermal cooling in the Northern Kentucky, Lexington, Louisville, and Cincinnati areas. We'd love to be your local AC installer!
Contact Arronco today to get started with your new air conditioning installation!
---
Efficient, Affordable AC Options for Every Home and Budget
Bryant Air Conditioners Offer Exceptional Performance
Based on their superior performance, Bryant air conditioners have been our "go to" brand of air conditioners for years. Here in Kentucky, the most popular models with homeowners include:
Ductless AC Systems Are a Flexible Home Cooling Option
We're big fans of Mitsubishi ductless AC systems for Kentucky and Ohio homes. These versatile home cooling systems are perfect for home additions or in homes where ductwork is a challenge, such as in older homes.
Other advantages of ductless mini split systems include:
Superior energy efficiency: You may be able to save energy and lower costs by heating and cooling only the rooms that are in use.
Improved indoor air quality: Recirculating allergens lurking in ductwork are no longer an issue with a ductless system.
Noise reduction: With proper installation, a ductless mini-split system will operate more quietly than central and window units.
Versatility: Small and inconspicuous, these units come in single and multi-zone styles and can be installed high on a wall, in the ceiling, or near the floor.
Consider a Zoned AC System for Ultimate Comfort Control
In a zoning system, dampers that mechanically open and close are installed in the main trunk lines to control airflow. These dampers are controlled by thermostats located in each zone.
Many times in a two-story home, there is a duct system that feeds to the first floor and another duct system that controls the second floor of the home. Two separate thermostats are installed—one on the first floor and another thermostat on the 2nd floor.
With a separate thermostat on each floor and dampers to control the airflow, zoning systems do an excellent job of maintaining the desired temperature on each floor.
If you have a two-story home and your current AC system isn't doing its job effectively, contact Arronco to find out if a zoned air conditioning system is right for you!
Efficient Home Cooling with Bryant Heat Pumps
Traditional air conditioners aren't the only effective way to cool a Kentucky home. Heat pumps provider efficient cooling during warm weather and heat your home on cooler days.
Arronco is a proud installer of Bryant heat pumps. Bryant heat pumps perform remarkably well in our local climate. Your Arronco tech will be happy to recommend the right Bryant heat pump to cool your home. Popular models include:
Here to Help You: Our AC Replacement Process
Improper AC sizing can result in inefficient operation, leaving your home stuffy and uncomfortable. Our highly trained Comfort Consultants will visit your home to determine the proper size and type of AC system that's best for your needs.
We look at several factors to properly size your new system, including:
How much sunlight your home receives during summer months
Height of ceilings
Number of occupants in the home
Number of doors and windows in your home
Where and how often appliances are used in the home
A new air conditioning system installation can offer a variety of benefits for homeowners. With a new system installation, you can expect to see:
Increased energy efficiency
Lower cooling costs and utility bills
Increased comfort at home
Years of reliable air conditioning
Our Comfort Consultants and certified technicians have the experience and expertise that's needed to make sure your entire home works together as one large, efficient system.
Ready for your consultation? Contact us online now!
Your Trusted AC Installer
For over 30 years, Arronco Comfort Air has been providing homeowners with superior customer service and unparalleled quality workmanship. We take great pride in our work, and it shows!
We have been in business since 1984 and are under 2nd generation leadership.
Our Comfort Consultants and certified technicians will walk you through the entire AC replacement process
Once your AC installation is complete, your technician will walk you through operations, warranties, and maintenance
If you are considering a new air conditioning installation, call us to schedule your free installation consultation at (859) 525-6407.
Financing with Arronco
You deserve the best for your home – regardless of budget – so check out our helpful financing options!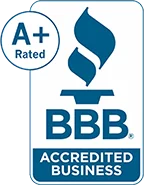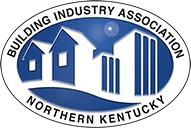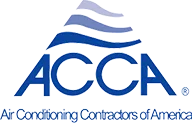 Proudly Serving
Northern Kentucky
and Cincinnati, OH
Lexington | Cincinnati | Louisville | And Surrounding Areas
View More