HVAC & Plumbing Services in Fort Mitchell KY
When you need exceptional HVAC and plumbing services, turn to family-owned and -operated Arronco Comfort Air. We're proud to offer homeowners in the Fort Mitchell area comprehensive repairs, maintenance, and installations they can depend on.
We work on a variety of home comfort systems, including:
Geothermal systems
Central air conditioning
Heat pumps
Tankless and traditional water heaters
And more
With service for all brands and emergency HVAC repairs, you can rest assured that our friendly and experienced technicians will be there to provide personalized customer service and affordable solutions for all your HVAC and plumbing needs.
HVAC Installation & Replacement
From warm and sunny summers to cold and snowy winters, Fort Mitchell weather will put your home comfort systems to the test. If your heating or cooling unit can no longer stand up to the task and you need a replacement, trust our experts for all your replacement needs.
We offer a wide variety of installation services, including:
HVAC Repair & Maintenance
If your heating or cooling system isn't functioning at peak performance, it may need repairs. Common HVAC issues include:
Clogged air filters
Insufficient heating or cooling
Odd smells or noises from the unit
Power cycling 
If your system has any of these common issues, trust our experienced technicians to diagnose the problem and provide reliable and fast service, including geothermal heating repair, furnace repair, air conditioning repair, and more.
Want to extend the life span of your home comfort system? Sign up today for our preventative maintenance program. With our thorough 18-point check of your system twice a year, you can rest assured that any minor issues will be caught and fixed before they become major and costly repairs.
Our professional tune-ups help extend the service life of your equipment and reduce the risk of breakdown to ensure your home is comfortable all year.
Geothermal Systems
Geothermal heat pumps have been deemed by the EPA and DOE to be the most eco-friendly and efficient way to heat and cool your home or business. Geothermal systems harness the power of nature to use the earth's natural heat and coolness to regulate your home's temperature and don't rely on fossil fuels.
With no greenhouse emissions and significantly lower energy use, geothermal systems are an exceptional choice to heat and cool your home.
At Arronco, we're proud to be among the top 10 geothermal installers in the nation, with exceptional service since 1986. Our comprehensive geothermal services include:
Geothermal routine maintenance
Plumbing Installation & Repair
Whether you're dealing with a faulty water heater or a leaky faucet, plumbing problems can be a serious inconvenience. Arronco Comfort Air offers a variety of plumbing services to Fort Mitchell residents, including:
Sump pump installation and replacement
Plumbing repairs
Our licensed and trained plumbers have handled it all and can troubleshoot your plumbing issue.
Contact us today to sign up for preventative maintenance or to request plumbing service.
Choose Arronco for HVAC & Plumbing in Fort Mitchell KY
Trust Arronco for the highest quality HVAC and plumbing services in Fort Mitchell. With over 30 years of experience, our licensed technicians are here to ensure that your home comfort systems are performing at their best.
When it's time for an update, we offer only top-of-the-line products to guarantee your satisfaction.
Contact us today to schedule service with one of our friendly and experienced technicians.
Financing with Arronco
You deserve the best for your home – regardless of budget – so check out our helpful financing options!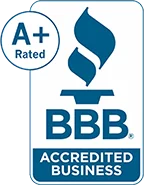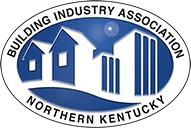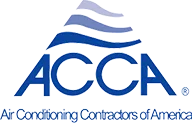 Proudly Serving
Northern Kentucky
and Cincinnati, OH
Lexington | Cincinnati | Louisville | And Surrounding Areas
View More