Heating & Air Conditioning Services in Alexandria, Kentucky
Alexandria's Trusted Team for HVAC, Geothermal & Plumbing Services
There's nothing worse than coming home after a long day of fun-filled activities at Alexandria Community Park or an evening of wine tasting at nearby Camp Springs Vineyard and finding your HVAC system on the fritz. When the unexpected happens, it's important to have a professional in Alexandria that you can rely on. That's where the experts at Arronco come in!
Our whole-home approach and dedication to providing exemplary services have helped us earn our valued reputation in Alexandria, and we aim to maintain that reputation for decades to come! For over 30 years, Arronco has been providing home and business owners in Alexandria with top-of-the-line products, unmatched customer service, and fully comprehensive services at budget-friendly prices.
Our team of experts is qualified to perform work on a wide variety of residential and commercial heating and cooling systems, including:
Geothermal heat pump systems (ground-source or water-source)
Central air conditioners
Ductless mini-splits
Heat pumps (air-source)
Tankless and traditional water heaters
Whole-home water filtration and treatment systems
And more!
If you have questions about our HVAC, plumbing, or geothermal services in Alexandria, be sure to give us a call! For your convenience, you can request your free estimate and even schedule services online today!
HVAC Products & Services in Alexandria
Your heating and cooling equipment comprise the largest integrated system in your home. Several components must work together to keep your home comfortable and your energy bills low. That's why we take a "whole house" approach to heating and cooling. We can help you maximize your home's performance by taking everything into account, from the AC's refrigerant charge to your attic's insulation level to any ductwork leaks.
Air Conditioning & Heating Services
Quality equipment is a good place to start, but ongoing services are necessary to keep your home comfortable and efficient. The HVAC services we offer include:
Need HVAC installation, repair, or maintenance in Alexandria? Schedule an appointment with one of our expert technicians today!
Geothermal Systems for Alexandria Homes
The EPA and DOE have declared geothermal systems to be the most eco-friendly, efficient way to heat and cool a building. This special heat pump taps into the earth's natural warmth in winter and coolness in summer. As a renewable energy source, geothermal doesn't rely on fossil fuels or produce greenhouse gas emissions. Plus, geothermal systems consume 40% to 70% less energy than traditional HVAC equipment. Our area is rich in limestone, which maximizes heat storage and transfer, giving Alexandria residents access to some of the highest geothermal efficiency ratings in the country.
At Arronco, our fully trained technicians install WaterFurnace geothermal systems. We have performed thousands of installations dating back to 1986, a majority of which are still in operation today. We're proud to be among the top 10 installers in the nation.
Our geothermal services include:
Geothermal routine maintenance
Ready to get started? Request a free estimate today.
Professional Plumbing Services in Alexandria
At Arronco, we can provide you with professional plumbers and quality service. Whether you're working on remodeling your home and need plumbing assistance or you just have a leaky faucet, we can help you with your needs. Our fully trained and licensed plumbers can handle anything from sewer replacement, water heaters, and sump pumps to water quality and backflow testing. Our highly trained plumbers can assess any situation and determine what the best avenue is for you. You are our number one priority, and we will make sure the job is done right. Want to avoid an emergency? Check out our preventative maintenance plumbing program.
Ready to get started with an installation, repair, or service? Request a free estimate today.
Schedule HVAC, Plumbing, or Geothermal Services with Arronco Today
From emergency furnace repair to geothermal installation and water heater maintenance, count on Arronco for all your home comfort needs! From installing a new system, repairing your current one, or any other services, contact us today! Our "whole house" approach is the key to keeping your home comfortable while maintaining affordable energy bills.
To schedule HVAC services and more in the Alexandria, Kentucky area, contact us online or call us today!
Financing with Arronco
You deserve the best for your home – regardless of budget – so check out our helpful financing options!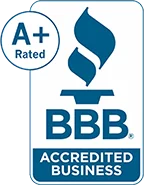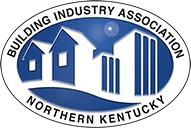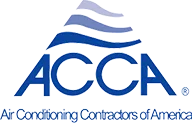 Proudly Serving
Northern Kentucky
and Cincinnati, OH
Lexington | Cincinnati | Louisville | And Surrounding Areas
View More