Geothermal Heating & Cooling Services
Serving Northern Kentucky, Lexington & Cincinnati
Arronco Comfort Air specializes in geothermal HVAC system installation in Kentucky and the Cincinnati, OH, area. We've helped hundreds of local homeowners switch to geothermal heating and cooling. We're one of the largest geothermal heat pump dealers in the country, and we'd love to help with your installation.
Find Out How Much You Can Save
Benefits of Installing a Geothermal Heat Pump
The EPA and the U.S. Department of Energy recognize geothermal systems as the most environmentally friendly, energy-efficient, and cost-effective way to heat and cool a home.
Some benefits of installing a geothermal system include:
Environmentally friendly. Geothermal heat pumps don't emit carbon dioxide, carbon monoxide, or other greenhouse gasses that contribute to air pollution.
Energy-efficient. The EPA estimates geothermal heat pumps can reduce energy consumption up to 44% compared with traditional heat pumps and up to 72% compared to standard electric heating and cooling equipment. Saving energy means saving money!
Lower heating & cooling costs. Because geothermal systems don't burn fuel (gas, oil, propane, coal), they operate at a lower cost and are much cleaner.
Perfect for our area. Our area is rich in limestone — an efficient heat storage and transfer material — so it's even more efficient to use geothermal heating and cooling here than in many other places.
Geothermal Repair
Geothermal heating and cooling systems tend to be very reliable, but like any mechanical system, they can occasionally develop problems. Whether you have a failure in the geothermal heat pump or the ground loop itself, our team at Arronco has the skill and experience to solve it as quickly as possible. We offer geothermal repair in Northern Kentucky and the Cincinnati area, and we can help with any common geothermal problem, such as:
Leaks or flow issues in the ground loop
Heat exchanger leaks or failures
Insufficient heating or cooling performance
Reduced airflow from one or more vents
Frequent on and off-cycling
Ice on the coils or refrigerant lines
Clogged condensate drain
Malfunctioning thermostat
Air quality issues
For expert help with your geothermal heat pump, trust our team at Arronco. Call us today to schedule geothermal repairs in the Lexington or Cincinnati area.
Geothermal HVAC Maintenance
One of the easiest ways to prevent problems with your geothermal heat pump and maximize its service life is to keep up with its routine maintenance. At Arronco, we recommend two service visits a year, usually in the spring and fall, and our experts will provide all the preventative maintenance your system needs to operate at peak performance. Our geothermal HVAC maintenance services will typically include:
Testing the thermostat, controls, and safeties
Checking the evaporator and condenser coils
Verifying refrigerant levels and pressures
Testing heat exchanger performance
Replacing the air filter (additional cost)
Cleaning the blower fan and cabinet
Checking the condensate drain and drip pan
Inspecting wiring, terminals, and contactors
Testing the compressor, fans, capacitors
And more!
We also offer a convenient HVAC maintenance program that includes all your annual maintenance with impressive benefits like priority service and a 10% discount on parts and labor.
Maximize your comfort, efficiency, and energy savings with geothermal HVAC maintenance from Arronco. Call us today to schedule an appointment or to sign up for our HVAC maintenance program.
The Arronco Advantage: Why We're the Best Choice for Geothermal System Installations
Arronco Comfort Air is one of the few geothermal contractors in the country that offers both equipment installations and loop services in-house.
We own and operate our own drilling and excavation equipment. We added loop services in 2006 to better serve our customers. Since we offer loop services, we can manage the scheduling and quality of loop installations — something few geothermal installers can offer.
Another benefit to choosing Arronco is the comfort of knowing we'll perform the work ourselves. Most other geothermal companies rely on subcontractors. When there's a problem, the heating contractor points at the loop contractor, the loop contractor points at the heating contractor, and the customer is stuck in the middle.
With Arronco, you'll never have contractors pointing fingers at each other. We maintain full responsibility for your entire installation and service.
---
Get an Estimate on Geothermal Heat Pump Installation
Our experienced team of estimators can review your existing heating and cooling systems, discuss your comfort needs, and design the best geothermal system for your home.
Ready for an estimate? Contact us today to get started – take the next step toward making the switch to geothermal heat and cooling!
Find Out How Much You Can Save
---
Frequently Asked Questions
Financing with Arronco
You deserve the best for your home – regardless of budget – so check out our helpful financing options!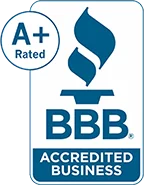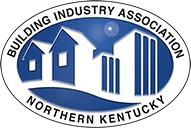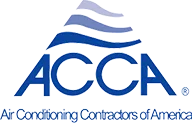 Proudly Serving
Northern Kentucky
and Cincinnati, OH
Lexington | Cincinnati | Louisville | And Surrounding Areas
View More