Geothermal Heating & Cooling Installation
Serving Northern Kentucky, Lexington & Cincinnati
Arronco Comfort Air specializes in geothermal HVAC system installation in Kentucky and the Cincinnati, OH, area. We've helped hundreds of local homeowners switch to geothermal heating and cooling. We're one of the largest geothermal heat pump dealers in the country, and we'd love to help with your installation.
Find Out How Much You Can Save
Benefits of Installing a Geothermal Heat Pump
The EPA and the U.S. Department of Energy recognize geothermal systems as the most environmentally friendly, energy-efficient, and cost-effective way to heat and cool a home.
Some benefits of installing a geothermal system include:
Environmentally friendly. Geothermal heat pumps don't emit carbon dioxide, carbon monoxide, or other greenhouse gasses that contribute to air pollution.
Energy-efficient. The EPA estimates geothermal heat pumps can reduce energy consumption up to 44% compared with traditional heat pumps and up to 72% compared to standard electric heating and cooling equipment. Saving energy means saving money!
Lower heating & cooling costs. Because geothermal systems don't burn fuel (gas, oil, propane, coal), they operate at a lower cost and are much cleaner.
Perfect for our area. Our area is rich in limestone — an efficient heat storage and transfer material — so it's even more efficient to use geothermal heating and cooling here than in many other places.
The Arronco Advantage: Why We're the Best Choice for Geothermal System Installations
Arronco Comfort Air is one of the few geothermal contractors in the country that offers both equipment installations and loop services in-house.
We own and operate our own drilling and excavation equipment. We added loop services in 2006 to better serve our customers. Since we offer loop services, we can manage the scheduling and quality of loop installations — something few geothermal installers can offer.
Another benefit to choosing Arronco is the comfort of knowing we'll perform the work ourselves. Most other geothermal companies rely on subcontractors. When there's a problem, the heating contractor points at the loop contractor, the loop contractor points at the heating contractor, and the customer is stuck in the middle.
With Arronco, you'll never have contractors pointing fingers at each other. We maintain full responsibility for your entire installation and service.
---
Get an Estimate on Geothermal Heat Pump Installation
Our experienced team of estimators can review your existing heating and cooling systems, discuss your comfort needs, and design the best geothermal system for your home.
Ready for an estimate? Contact us today to get started – take the next step toward making the switch to geothermal heat and cooling!
Find Out How Much You Can Save
---
Frequently Asked Questions
Financing with Arronco
You deserve the best for your home – regardless of budget – so check out our helpful financing options!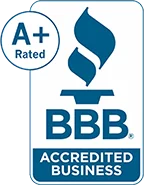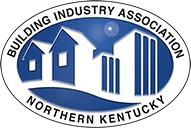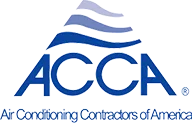 Proudly Serving
Northern Kentucky
and Cincinnati, OH
Lexington | Cincinnati | Louisville | And Surrounding Areas
View More