Preventative Geothermal Heat Pump Maintenance in Northern Kentucky
A geothermal system is a great option for heating and cooling your home. Like all other HVAC systems, however, geothermal heat pumps need maintenance services to keep them working at peak efficiency. Let Arronco Comfort Air provide the preventive maintenance you need. We'll check every part of your system and repair any problems we may find.
Keep your geothermal HVAC system running well. Connect with us now to schedule preventive geothermal heat pump maintenance in Northern KY.
What to Expect During Geothermal Maintenance Checks
When Arronco performs geothermal heat pump maintenance, our technicians provide detailed system care. You can depend on our crew of experienced technicians to keep your system running well. Our crew will:
Check thermostat operation
Check and clean evaporator coils
Check and test safety controls
Check all pumps and auxiliary equipment
Test capacitors
Note all corrosion spots
Inspect and test controls
Check all electrical components
Check all wire connections
Inspect contactor points
Test amperages
Check operating temperatures and temperature drops across coils
Check Delta P and Delta T on the water source
Check heat extraction readings
Trust a crew with years of experience to handle every detail of preventive system maintenance. Speak with Arronco online to schedule preventive geothermal maintenance in Northern Kentucky.
Benefits of Signing Up for Our Maintenance Membership
Keeping up with preventive maintenance of your geothermal heat pump comes with several benefits. Just a few perks of maintaining your system include:
Reduced system strain
Higher energy efficiency
Improved airflow
Faster heating and cooling
Arronco also offers a maintenance membership program to help keep your system running well. With membership, you get 10% off parts and labor.
Take the best care possible of your geothermal heat pump. Talk to our crew now to schedule maintenance services at your Northern Kentucky home.
Choose Arronco for Geothermal Maintenance
Since 1984, Arronco has provided comprehensive HVAC services in Northern Kentucky. Our family-owned business treats every client like one of our own. Our technicians know their work inside and out and work hard to ensure that you're satisfied with our work. You can trust us to keep your geothermal system in tip-top shape.
Make sure your system is ready to handle the next heat wave or cold snap. Schedule geothermal heat pump services online from Arronco.
Financing with Arronco
You deserve the best for your home – regardless of budget – so check out our helpful financing options!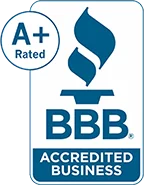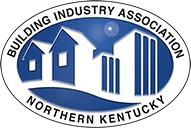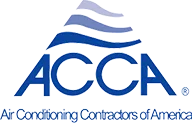 Proudly Serving
Northern Kentucky
and Cincinnati, OH
Lexington | Cincinnati | Louisville | And Surrounding Areas
View More