Heating & Air Conditioning Contractor in Union, Kentucky
Union's Trusted Team for HVAC, Geothermal & Plumbing Services
Do you suffer from high energy bills? Is your Union home drafty in the winter and difficult to keep cool in the summer? In both cases, your heating and air conditioning system is to blame.
Put an end to high utility costs and comfort problems with a little help from Arronco Comfort Air. We have over 30 years of experience serving Union homeowners and businesses with the best products, unmatched customer service, and affordable prices. Once you work with us, you'll never want to do business with another HVAC company in Union again!
Do you need air conditioning, heating, plumbing, or geothermal services in Union? You can schedule services or request a free estimate by contacting us online.
Heating & Air Conditioning Products & Services in Union
Your heating and cooling equipment comprises the largest integrated system in your home. Several components must work together to keep your home comfortable and your energy bills low. That's why we take a "whole house" approach to heating and cooling. We can help you maximize your home's performance by taking everything into account, from the AC's refrigerant charge to your attic's insulation level to any ductwork leaks.
HVAC Systems for Union Homeowners
It all begins with quality HVAC products from Bryant, one of today's most trusted manufacturers. We sell, install, and service the following heating and cooling products:
Gas furnaces
Air conditioners
Air handlers
Heat pumps
Gas boilers
Ductless split systems
High-velocity systems
In-floor radiant systems
Heating & Cooling Services in Union
Quality equipment is a good place to start, but ongoing services are necessary to keep your home comfortable and efficient. The HVAC services we offer include:
Need HVAC installation, repair, or maintenance? Schedule an appointment with one of our expert technicians today!
Geothermal Systems for Union Homes
The EPA and DOE have declared geothermal systems to be the most eco-friendly, efficient way to heat and cool a building. This special heat pump taps into the earth's natural warmth in winter and coolness in summer. As a renewable energy source, geothermal doesn't rely on fossil fuels or produce greenhouse gas emissions. Plus, geothermal systems consume 40% to 70% less energy than traditional HVAC equipment. Our area is rich in limestone, which maximizes heat storage and transfer, giving Union residents access to some of the highest geothermal efficiency ratings in the country.
At Arronco, our fully trained technicians install WaterFurnace geothermal systems. We have performed thousands of installations dating back to 1986, a majority of which are still in operation today. We're proud to be among the top 10 installers in the nation.
Our geothermal services include:
Geothermal routine maintenance
Ready to get started? Request a free estimate today.
Professional Plumbing Services in Union
At Arronco, we can provide you with professional plumbers and quality service. Whether you're working on remodeling your home and need plumbing assistance or you just have a leaky faucet, we can help you with your needs. Our fully trained and licensed plumbers can handle anything from sewer replacement, water heaters, and sump pumps to water quality and backflow testing. Our highly trained plumbers can assess any situation and determine what the best avenue is for you. You are our number one priority, and we will make sure the job is done right. Want to avoid an emergency? Check out our preventative maintenance plumbing program.
No matter your needs, our professional Union plumbers are here to help. Schedule your plumbing appointment today.
Schedule HVAC, Plumbing or Geothermal Services with Arronco Today
From emergency furnace repair to geothermal installation and water heater maintenance, count on Arronco for all your home comfort needs! Our "whole house" approach is the key to keeping your home comfortable while maintaining affordable energy bills.
To schedule HVAC services and more in the Union, Kentucky area, contact us online or call us today!
About Union, Kentucky
Union, Kentucky is growing fast. In fact, it is one of the fastest growing areas in the state! With I-71 nearby and Cincinnati just a short drive away, Union is an ideal suburban destination. It's also full of family-friendly attractions that make it a popular place for young families as well as older adults. And there's always something fun to do—whether you're exploring the Big Bone Lick State Historic Site, playing at Orleans Park, or taking in nature at the Boone County Arboretum and Butterfly Garden, you'll want to know that your home is comfortable when you get back. That's where Arronco Comfort Air can help. With a full list of heating, air conditioning, plumbing, and geothermal services, Arronco Comfort Air can keep your Union, Kentucky home comfortable all year long.
When you work with our expert team, you can spend less time worrying about your home comfort needs and more time out enjoying the lifestyle in Union. Whether you're dealing with a broken air conditioner on the hottest summer day, need help with your plumbing, or have a broken furnace in the middle of winter, give our team a call for prompt, reliable service.
Financing with Arronco
You deserve the best for your home – regardless of budget – so check out our helpful financing options!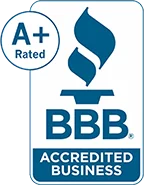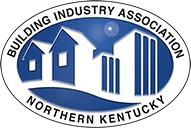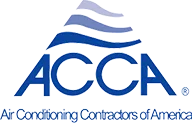 Proudly Serving
Northern Kentucky
and Cincinnati, OH
Lexington | Cincinnati | Louisville | And Surrounding Areas
View More