Arronco's Story
A "Ron" Co Heating and Air Conditioning
How Arronco Came to Be the Leader in Heating & AC
Arronco was founded in 1984 by Ron Wolfe and Ron Withrow (a "ron" co). Ron and Ron worked together at another local heating and air conditioning company and had a passion for the industry and quality installations.
In the early days, Arronco focused mainly on residential and light commercial heating and cooling work. They built the business with a lot of hard work and dedication to their customers and the business. The business grew year by year because of this commitment to not only their customers but their employees.
Ron Withrow retired in the late 90's. Also around this time, Arronco began focusing more on service and replacement heating and air conditioning work to complement the new construction side of the business.  Arronco has a strong belief in continuing education so that they are always on top of the cutting-edge technology that is out there so that the customer benefits from having the most energy-efficient systems in their home or business.
Arronco's Growth in Geothermal and Energy Efficiency HVAC Systems
While the company had always performed high-efficiency and geothermal installations, several employees began to really develop a passion for geothermal and its benefits in the early 2000's. They attended several different classes and conferences to learn all they could about geothermal heating and cooling and began educating consumers on the benefits of geothermal. This, on top of rising energy cost, led to geothermal sales doubling year over year for the majority of the decade. With the increased volume Arronco added in-house geothermal loop services to their offering in 2005 and are now one of the few HVAC contractors in the country that perform both unit and loop installations in house.
The passion for energy efficiency spread into other areas of the business including in energy rating services, energy efficient water heating and building science for smarter "whole house" designs. With this focus and a broad range of expertise, commitment to quality and customer satisfaction Arronco began to expand successfully into other markets. To go along with the whole house approach they introduced their Plumbing Division in 2012 and began offering high-efficiency plumbing products that added additional comfort to their customers as well as money back into their customers' pockets.
Today, Arronco is proud to be the leader in comfort and energy efficiency Heating & AC, geothermal, and plumbing in the markets they serve. Arronco is a national leader in Geothermal heating and cooling systems and has won national awards including the Century award from Energy Star.  Arronco will continue to seek 100% Customer Satisfaction as well as Employee Satisfaction in all aspects of the company based on our Core Values.
Financing with Arronco
You deserve the best for your home – regardless of budget – so check out our helpful financing options!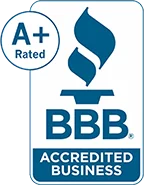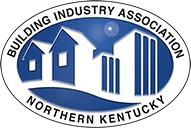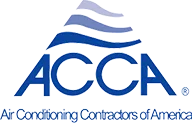 Proudly Serving
Northern Kentucky
and Cincinnati, OH
Lexington | Cincinnati | Louisville | And Surrounding Areas
View More