AC Repair in Georgetown, KY
Summer sunshine is at its finest when you can return to an air-conditioned home after a long day in the heat. A high-quality air conditioner can transform those sweltering Georgetown heatwaves into sublime spring days, but your HVAC system does more than just keep you comfy.
Clear, dry air can reduce allergies, respiratory diseases, and allergenic molds. That's why Arronco Comfort Air takes our services seriously. We understand that you can't afford to wait for AC repairs, so we'll work quickly and efficiently to fix your AC problem.
Arronco has been taking care of Georgetown homes for almost half a century. You won't find a better team of technicians. We believe your home should be a retreat from a bustling world, so we'll do everything in our power to keep it comfortable.
Common AC Problems in Georgetown
Air conditioners are prone to problems, even if you keep a strict maintenance routine. Our Georgetown technicians are certified and trained to handle the toughest problems. Your AC needs attention if:
Your filter is blocking airflow: If you don't replace your air filters frequently, they'll be prone to blockages. Warm air is a sign you might need a replacement.
You see pooling or notice your AC isn't cooling your home efficiently: Refrigerant leaks aren't always easy to spot, but you can count on Arronco's technicians to track even the most obscure problems.
Your system is cycling more often than usual: This is a common problem in older units and is often a sign your electrical connections are damaged.
You see excess condensation, particularly in mid-summer: This suggests your condensate drain might be blocked.
Your unit isn't cycling correctly: Your thermostat sensor tells your unit when to turn on. If it's broken, it will cycle unnecessarily, consuming extra electricity as it does.
Minor problems can quickly become major breakages that require expensive replacements. The sooner you contact our technicians, the better. We'll find a solution that fits your budget and requirements. 
Air Conditioner Maintenance in Georgetown
No appliance can reach its full life span without routine tune-ups, so make Arronco a part of your maintenance schedule. Your unit needs attention twice a year, but you also need to perform regular housekeeping to replenish and unclog your components.
Your coils, condenser, and evaporator are all prone to breakdowns when left to their own devices, but routine attention can prevent irreparable breakages. Your AC needs a tune-up if:
You detect an unusual odor
Your thermostat is achieving inconsistent temperatures
Your airflow isn't as strong as it once was
Your room feels excessively humid
Your system is using more electricity than it once did
You hear clanging or squealing.
Arronco's technicians will resolve temperature and airflow problems promptly. We'll get your thermostat back into good shape, change your filters, and replenish your refrigerant levels.
Why Choose Arronco?
Arronco opened its doors in 1984, and we've served Georgetown homeowners ever since. Our expert service and highly skilled technicians can ensure a quick, effective repair. Every home has different priorities and budgets, so we approach every job differently.
All our technicians have the certifications required to perform an expert repair. We keep their knowledge current so they can give their best even when dealing with new technologies.
We offer a wide range of air conditioning technologies, from basic single-room units to efficient geothermal comfort systems. Call us today if you're ready for a comfortable, economical Georgetown summer!
Financing with Arronco
You deserve the best for your home – regardless of budget – so check out our helpful financing options!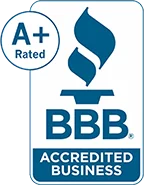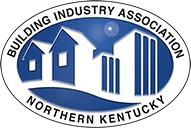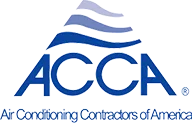 Proudly Serving
Northern Kentucky
and Cincinnati, OH
Lexington | Cincinnati | Louisville | And Surrounding Areas
View More