Air Conditioner Replacement
Serving Northern Kentucky, Lexington & Cincinnati
Anyone living in Kentucky or Ohio knows that summers often come with unbearably high temperatures, and with the humidity, it can be swelteringly hot. It's important to have a comfortably cool home to escape the heat, so you need an AC you can count on. If your air conditioner isn't running the way it used to, it's time to consider a replacement.
Contact Arronco Comfort Air today to get started on AC replacement services!
Benefits of Replacing Your Air Conditioner
Air conditioners have come a long way in the last few decades. Modern products offer more power efficiency than ever before. They cost less to run, deliver more comfort, and can come with a warranty. When you replace your AC, you don't just benefit from the same features you enjoyed with your old unit. You take air quality and indoor climate to levels you've never experienced before. Your new unit can benefit you through:
Lower utility bills: A new, energy-efficient unit can directly impact the cost of your energy bills. New units can achieve a SEER rating of up to 22, which means your utility bills could be lower than ever before. Innovative new technologies use up to 50% less energy than those built in the 70s.
More comfort: An aging air conditioner doesn't cool the way it once did when it was first installed. If your unit has lasted 10 to 15 years, it's probably delivering substandard results, but contemporary products can take your expectations to new heights.
Fewer allergy symptoms: New air conditioners are remarkably effective at improving indoor ventilation rates and filtering debris.
Improved home value: A new central air conditioning system will reflect favorably on your housing value, adding as much as 10% to your resale price.
Tax credits: You could earn a tax credit if you choose an air conditioner that runs on R-410A.
Start experiencing the benefits of a new AC today by contacting our team at Arronco!
Signs that it's Time to Replace Instead of Repair
An air conditioner can reach the end of its life span after 10 to 12 years. If you've reached the end of that service life, your unit can become more of a liability than it is an asset. Poor energy efficiency can push up your utility bills, so replacement is often cheaper than choosing not to invest. You know you it's time for a new AC if:
You have recurring problems with your thermostat, no matter how often you repair it.
Your product is so heavy on power bills that it no longer makes financial sense to keep it.
Moisture buildup is exposing your home to mold.
You have to schedule a repair three or more times a year.
No matter how disciplined you are with your routine maintenance, your AC will eventually reach the end of its service life. An ailing unit can cause serious health issues, so this is not a purchase you can drag your feet about.
Schedule AC Replacement with Arronco
Your air conditioner is an important part of your quality of life, particularly during sweltering heat waves. It's more than just a household appliance. It's part of your everyday health and comfort. Arronco Comfort Air will help you to choose the perfect replacement for your needs.
If your AC needs to be replaced in the Northern KY, Lexington, Louisville, or Cincinnati areas, contact us to schedule a consultation.
Financing with Arronco
You deserve the best for your home – regardless of budget – so check out our helpful financing options!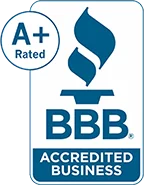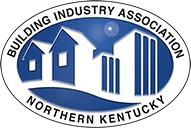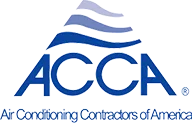 Proudly Serving
Northern Kentucky
and Cincinnati, OH
Lexington | Cincinnati | Louisville | And Surrounding Areas
View More