Geothermal Heating & Cooling in Alexandria, KY
Safe, quiet, clean, and reliable geothermal HVAC systems offer year-round comfort in an energy-efficient and environmentally responsible way.
As one of the country's few geothermal contractors offering both installation and loop service in-house, Arronco Comfort Air has helped hundreds of Alexandria, KY, homeowners switch to geothermal heating and cooling. We perform all drilling and excavation work ourselves and manage the scheduling of loop installations entirely ourselves, something few installers can offer. No subcontractors means we're fully responsible for your system's installation and service.
A geothermal HVAC system efficiently cools your Alexandria home in summer and heats it in winter. Contact Arronco Comfort Air online to learn more or to schedule services.
Learn More About Geothermal HVAC
A geothermal HVAC system uses a series of underground pipes, called a loop or ground loop, to transfer heat or cooling energy stored in the earth to your home's interior. In the winter, the system absorbs the earth's warmth and moves it to indoor spaces. The process is reversed in the summer, with the system removing indoor heat and depositing it into the cooler ground.
A geothermal heat pump facilitates geothermal heating and cooling, circulating a refrigerant through the loop and transferring heat energy.
Why Switch to Geothermal?
Along with being a versatile heating and cooling option that provides consistently comfortable temperatures, geothermal HVAC systems provide benefits that include:
Energy efficiency: Because they tap into the Earth's renewable energy source, geothermal systems achieve high efficiency ratings, resulting in lower energy consumption and reduced utility bills.
Cost savings: Although the cost to install a new geothermal HVAC system can be higher compared to traditional systems, the long-term cost savings you enjoy are significant. Lower energy consumption means lower utility bills and minimal maintenance requirements contribute to long-term savings.
Eco-friendly: Geothermal HVAC systems have a lower carbon footprint, requiring less energy from fossil fuel sources. They produce no direct emissions and significantly reduce greenhouse gas emissions compared to conventional heating and cooling methods.
Durability: As most system components are housed indoors, they're protected from weather-related wear and tear. With proper maintenance, geothermal systems typically last for decades.
Versatility: Geothermal systems integrate easily with other HVAC components, such as radiant floor heating, to enhance your home's comfort level.
Geothermal Installation & Replacement
Arronco is proud to be the Alexandria area leader in the total number of residential geothermal installations performed. We're also in the top five on the national level!
Our comprehensive geothermal services include:
Geothermal Repair & Maintenance
The key to efficient geothermal heating and cooling is high-quality repairs and scheduled maintenance from an HVAC contractor you can trust. Arronco offers professional geothermal heat pump services that include:
You should always have your geothermal HVAC systems repaired and serviced by a trained professional with the specialized knowledge and technical skills to get the job done right.
Choose Arronco for Your Geothermal HVAC Needs in Alexandria, KY
Arronco Comfort Air is a second-generation HVAC business that's been providing quality heating and cooling services to Alexandria, KY, homeowners for nearly 40 years. Our NATE-certified technicians are trained to install, repair, and maintain geothermal HVAC systems using only top-of-the-line products.
Contact Arronco Comfort Air online to learn more about geothermal HVAC systems or to schedule a consultation about getting the installation process started.
Financing with Arronco
You deserve the best for your home – regardless of budget – so check out our helpful financing options!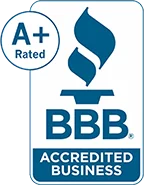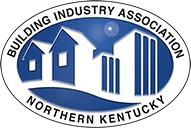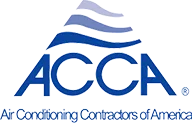 Proudly Serving
Northern Kentucky
and Cincinnati, OH
Lexington | Cincinnati | Louisville | And Surrounding Areas
View More