Geothermal Heating & Cooling Services in Fort Mitchell, KY
Arronco Comfort Air installs and repairs geothermal heating and cooling systems in Fort Mitchell. These systems use cool temperatures just underneath the surface of the earth to transfer heat as needed. With us on the job, you can enjoy efficient heating and cooling of your home.
Schedule geothermal HVAC services now by contacting us online today.
What Is Geothermal HVAC?
Geothermal heating and cooling uses the temperatures of the Earth to heat or cool your home.  On a hot day, heat will be collected by the refrigerant and exchanged for cool air beneath the surface of the ground. On a cold day, the ground temperature will be higher than the outdoor air, allowing the system to pull warmer air up and distribute it through the home.
A geothermal system can keep your home comfortable no matter the temperature outside. Connect with Arronco online to schedule geothermal services in Fort Mitchell.
Benefits of Switching to a Geothermal System
Changing over to a geothermal HVAC system can seem like a big task, but it's much easier than you might think. Best of all, it comes with a wide range of perks, including:
Energy efficiency: Estimates show that geothermal HVAC systems can save up to 72% on energy usage compared to regular gas furnaces and electric AC units.
Environmental friendliness: These systems run very efficiently and greatly reduce your carbon footprint.
Lower operating costs: Because these systems don't burn fuel, they provide a much lower overall operating cost.
Our region features a lot of limestone, an efficient heat storage and transfer material, helping these systems work easily.
Contact Arronco online to learn more about these systems and schedule geothermal HVAC installation.
Geothermal Installation & Replacement
Geothermal HVAC systems require special tools and skilled technicians. Our team provides total geothermal installation, including geothermal loop installation, to ensure you get the system you need. Look to us for:
Rely on a team of experts to handle every aspect of your geothermal system installation. Contact us online today to schedule services with Arronco.
Geothermal Repair & Maintenance
Like any other HVAC system, geothermal HVAC units will need repairs and maintenance from time to time. Arrocno is here to help. We provide geothermal equipment repair, fixing any problem with the parts of your system. We also offer routine maintenance to inspect every part of the system and ensure it's running right.
Choose Arronco for Your Geothermal HVAC Needs in Fort Mitchell
Since 1984, Arronco Comfort Air has been in the business of resolving HVAC problems for clients throughout the region. We believe in doing what it takes to make you comfortable. Our NATE-certified technicians, top-of-the-line products, and dedication to quality work ensure that your home will be ready to take on the heat and cold of Fort Mitchell.
Schedule geothermal HVAC services now — connect with us online to get started.
Financing with Arronco
You deserve the best for your home – regardless of budget – so check out our helpful financing options!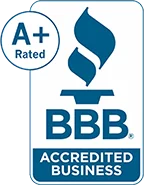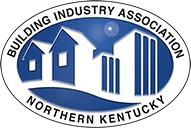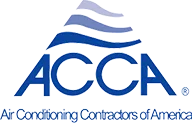 Proudly Serving
Northern Kentucky
and Cincinnati, OH
Lexington | Cincinnati | Louisville | And Surrounding Areas
View More