Geothermal Heating & Cooling Services in Florence, KY
If you want an energy-efficient and environmentally friendly way to heat and cool your home in Florence, KY, look no further than Arronco Comfort Air for the geothermal HVAC solutions you need.
Our team of NATE-certified technicians has over 30 years of experience providing top-of-the-line geothermal HVAC services to homeowners throughout the area.
Offering installation, replacement, repair, and maintenance, our team can service any make or model heat pump to your 100% satisfaction.
Contact us today to schedule heat pump services in Florence.
How Does Geothermal HVAC Work?
Geothermal HVAC systems work by harnessing the constant temperature of the earth to heat and cool your home. Unlike traditional HVAC systems, which rely on fossil fuels, geothermal systems use the natural heat of the earth to provide consistent, efficient, sustainable heating and cooling year-round.
The milder climate in Florence, KY, makes heat pump installation a great choice for local families.
Learn more about whether a geothermal heat pump is right for your home by contacting our team online today.
Benefits of Geothermal Systems
At Arronco, we know geothermal heat pumps offer a wide range of benefits for homeowners. By choosing a geothermal system for your home, you can enjoy:
Lower energy bills
Reduced carbon emissions
Increased home comfort
Quieter system operation
Easier system maintenance
Longer system life span
Ready to reap the benefits of having a heat pump in your home? Contact Arronco to schedule geothermal heat pump installation today.
Geothermal Installation & Replacement
Arronco is proud to be the Covington-area leader in the total number of residential geothermal installations delivered. Our experience in delivering top-quality heat pump installations and replacements is unsurpassed.
In addition to being number one locally, we're in the top five on a national level for superior heat pump solutions.
We're proud to offer these comprehensive geothermal solutions:
Our experts work carefully with you to ensure your geothermal system is the right size and has the right equipment to meet your specific comfort needs.
We also handle the installation of geothermal loops, which many HVAC companies subcontract out to third-party contractors, passing the added expense onto their clients. With Arronco, you can rest assured that your geothermal system will be installed quickly, efficiently, and to the highest standards.
Schedule geothermal installation in Florence, KY, by contacting Arronco online today.
Geothermal HVAC Repair & Maintenance
Our team understands that maintaining your geothermal equipment is essential to ensuring its longevity and efficiency. That's why we offer geothermal repair and maintenance to keep your system fully operational.
Our team of experts will diagnose and repair any issues with your system quickly and efficiently, ensuring your home stays comfortable and your energy bills remain low.
Request geothermal repair or maintenance in Florence, KY, by contacting our team online today.
Choose Arronco for Your Geothermal HVAC Needs in Florence, KY
If you're looking for reliable, experienced, and customer-focused geothermal HVAC specialists in Florence, KY, look no further than Arronco. With over 30 years of experience, NATE-certified technicians, and top-of-the-line products, we're proud to be the go-to choice for homeowners in the area.
Contact us today to schedule a geothermal appointment and learn more about how a geothermal system can benefit your home and wallet.
Financing with Arronco
You deserve the best for your home – regardless of budget – so check out our helpful financing options!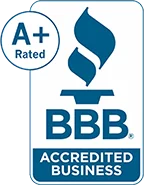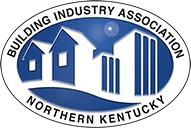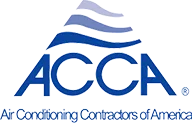 Proudly Serving
Northern Kentucky
and Cincinnati, OH
Lexington | Cincinnati | Louisville | And Surrounding Areas
View More