Top-Rated Plumbers in Hebron, KY
When you need fast, professional help with water heater problems, pipe leaks, dripping faucets, and more, turn to Arronco Comfort Air. We're here to help with all your water heater, plumbing maintenance, and plumbing repair needs in Hebron or surrounding areas.
Our family-owned company has served Kentucky homeowners since 1984, earning a stellar reputation with countless positive reviews from our clients. We provide outstanding customer service and quality, with upfront pricing, easy financing, and a 100% satisfaction guarantee.
Solve challenging plumbing problems quickly with help from Arronco. Contact us today for expert plumbing services in Hebron, KY.
Plumbing Installation & Repair
Faulty plumbing components can inconvenience your family while causing potential damage to your home. When you need a skilled technician for plumbing installations, replacements, or repairs in the Hebron area, choose Arronco Comfort Air.
 Our services include:
Water and gas line installation
Fixture installation and replacement
Sump pump installation and replacement
Garbage disposal services
Plumbing maintenance
Our experts can troubleshoot and repair any plumbing problem you may encounter, and we offer an excellent plumbing maintenance plan to help you avoid trouble in the future. Sign up today to keep your plumbing system as reliable as possible.
Need plumbing repairs or replacements in the Hebron area? Contact us online to schedule service today.
Tankless Water Heaters
A faulty water heater can leave you without the hot water you need for showers, dishes, laundry, and more. For fast help with water heater problems in Hebron, contact Arronco Comfort Air.
We work on traditional and tankless water heaters, and if you're considering an upgrade to a tankless unit, our experts can guide you through your options and explain the pros and cons of each.
Switching to a tankless water heater can offer several benefits:
A virtually unlimited supply of hot water on demand
A smaller installation footprint that saves space
More efficient heating for reduced energy costs
No bulky tank to get in the way, corrode, or leak
Contact our team today to request a quote for a water heater installation, replacement, or repair in Hebron or surrounding communities.
Stay a Step Ahead of Plumbing Issues With Maintenance
Preventative maintenance is a great way to protect your plumbing system, keep it reliable, and prevent problems in the future. At Arronco Comfort Air, we offer a plumbing maintenance plan that can provide all the care and maintenance your plumbing system need for a small annual fee.
By signing up for the agreement, you can enjoy additional benefits like a 10% discount on parts and labor, a free second opinion on plumbing issues, and the peace of mind that comes with professional plumbing maintenance.
Keep your plumbing in top condition. Contact us online to sign up for our plumbing maintenance plan today.
Your Go-To Plumbing Team in Hebron & Northern KY
When it comes to your home's plumbing system, trust only the best. Choose Arronco Comfort Air for all your home plumbing needs, from maintenance and repairs to water heater replacements.
We have over 35 years of plumbing experience, and we feature top-of-the-line products, excellent financing options, and thoroughly trained, background-checked technicians who will go out of their way to ensure you're completely satisfied.
Contact Arronco Comfort Air today for expert plumbing services in Hebron and beyond.
Financing with Arronco
You deserve the best for your home – regardless of budget – so check out our helpful financing options!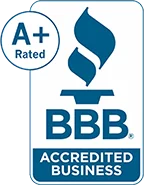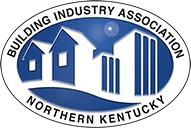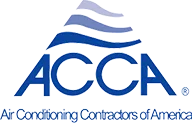 Proudly Serving
Northern Kentucky
and Cincinnati, OH
Lexington | Cincinnati | Louisville | And Surrounding Areas
View More