Trusted Plumbers in Covington, KY
Plumbing issues are inevitable when you own a home, so you need a reliable plumbing team that can resolve them ASAP. That's where Arronco Comfort Air comes in.
Our expert plumbers have 35+ years of experience providing exceptional plumbing services in Covington. From water heater installation to annual plumbing maintenance, you can count on us for top-tier service.
Plumbing Installation & Repair
Many issues can plague a plumbing system after years of wear and tear. Fortunately, Arronco Comfort Air is here to perform the repairs and replacements you need. Our team has the best tools in the business and decades of expertise. Look to us for:
Sump pump installation and replacement
Our team can troubleshoot any plumbing issue you have and provide a solution. We also offer preventative maintenance options to help you avoid plumbing problems in the first place.
Contact Arronco Comfort Air to schedule plumbing repairs or replacements.
Tankless Water Heaters
At Arronco Comfort Air, we offer repair and replacement for traditional water heaters and tankless water heaters. If you want to switch from a tank model to a tankless unit, we can discuss your options and help you decide.
A tankless water heater is a great option for any homeowner. A few perks of a well-functioning tankless water heater include:
On-demand hot water
A much smaller unit
Easier repair and replacement
For tankless water heater services in Covington, contact Arronco Comfort Air today.
Sign Up for Plumbing Maintenance
The best way to avoid stress and save money on plumbing services is with preventative maintenance. At Arronco Comfort Air, we provide comprehensive plumbing maintenance in Covington and beyond.
Our maintenance agreements offer:
A detailed visual inspection of the entire plumbing system
Testing of valves, hose bibbs, and pumps
Inspection of all accessible drains
Testing of water for hardness
And more
Why Choose Arronco Comfort Air for Plumbing in Covington?
Since 1984, homeowners in the Covington area have trusted Arronco for their plumbing needs. Our technicians are licensed, insured, and background-checked, so you can expect quality work and expertise on each job.
We're family-owned and -operated, install top-tier products, and do what it takes to get every job done right.
Schedule plumbing service at your Covington home today — contact us online to get started.
Financing with Arronco
You deserve the best for your home – regardless of budget – so check out our helpful financing options!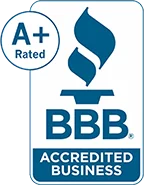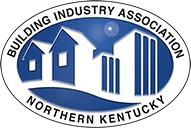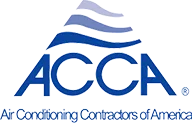 Proudly Serving
Northern Kentucky
and Cincinnati, OH
Lexington | Cincinnati | Louisville | And Surrounding Areas
View More