Plumbers in Covington, Kentucky
Arronco: One of the Best Plumbing Companies in Northern Kentucky
At Arronco, we can provide you with professional plumbers and quality service. Whether it's a remodeling job that requires complete plumbing services or just a leaky faucet, we can help you with your needs. Our fully trained and licensed plumbers can handle anything from sewer line replacement, water heater installation and repair, and sump pumps to water quality and backflow testing. Our highly trained plumbers can assess any situation and determine what the best avenue is for you. Our team can help you with a remodeling or new construction project by working hand in hand with you and your builder. You are our number one priority, and we will make sure the job is done right. Want to avoid an emergency? Check out our preventative plumbing maintenance program.
Emergency services are available! Please contact us immediately if you need prompt assistance with a plumbing issue in Covington or the greater Northern Kentucky area.
Residential Plumbing Services in Covington
We provide a wide range of plumbing services that are designed to immediately locate a problem, prevent future problems and provide immediate solutions. Some of the services that we provide include:
Water and gas line inspection
Sewer line repair and replacement
Re-piping water lines, gas lines, or drain lines
Rerouting lines and replacement of faulty lines
Leak repair
Plumbing fixture repair and replacement
Toilet repair
Shower replacement
Water heater repair, installation, or replacement
Modifications of water heaters, including upgrades and resizing
Backflow inspection, repair, and replacement
The prevention of low water pressure problems
Eradication of sediment buildup
The identification of problems associated with running toilets
Faucet repair and installation
Garbage disposal repair and replacement
Hookups for dishwasher or washing machines
Water softener installation and other water quality solutions
Backflow cleaning
Drain cleaning
And more!
How to Conserve Water at Your Covington Home
Saving water can help reduce a home or business' utility bills. High-efficiency toilets, faucets, and other plumbing fixtures can help reduce wasted water, helping both the environment and your pocketbook. Efficient products help detect and eliminate water leaks before they become a big problem. Our professional team can discuss showerhead, faucet and toilet options that can help you conserve water.
Water Quality & Water Treatment Solutions
Thinking about conserving water? We can help you with that. Arronco's plumbing division has solutions that can give you peace of mind knowing your water supply is being thoroughly purified. Check out our many water treatment options—including water softeners, reverse osmosis drinking water systems, and other specialty water filtration systems—to learn more about what can help you feel more at peace.
Get Help from Our Professional Plumbers in Covington, KY
From drain stoppage, leak repairs, leaky faucets, and running toilets to new remodeling projects or new plumbing installation, we have the necessary expertise to successfully complete any residential or commercial project. Our professional plumbing team is fully dedicated to providing exceptional customer service and getting the job done right the first time.
At Arronco, we educate our customers on environmentally responsible steps they can take to update their plumbing system while also saving on utility expenses. We provide each and every customer with top notch customer service and expertise. Much of our business is based on repeat services after a customer is satisfied with the work of our skilled team. We provide an array of plumbing services throughout Covington and the Northern Kentucky area, and we're ready to serve you.
Contact us today to find out more about the services we offer or to schedule an onsite consultation for your Covington home or business.
Financing with Arronco
You deserve the best for your home – regardless of budget – so check out our helpful financing options!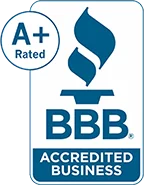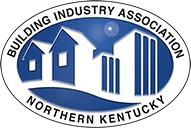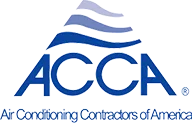 Proudly Serving
Northern Kentucky
and Cincinnati, OH
Lexington | Cincinnati | Louisville | And Surrounding Areas
View More