Furnace Services in Burlington, Kentucky
Burlington's Trusted Team for Furnace Repair, Replacement & Maintenance
Your home is perhaps one of the largest investments you will make, so why not take every step possible to maintain the overall energy efficiency and comfort of your home? Regardless of the type of furnace you have, Arronco's team of HVAC experts can help your system run smoothly and efficiently—keeping you and your family comfortable and protected all year round.
If your furnace needs service and you live in the Burlington area, call Arronco today!

Furnace Installation and Replacement
With Arronco's installation and replacement services, our technicians can help you choose the right system in the proper size to best suit your needs. Whether you are building a new home and need a new furnace installation or your existing system has seen better days and you need a more energy efficient and reliable model, Arronco can help! Keep reading for tips on when to replace your furnace.
When to Replace Your Furnace
There are a number of signs that your furnace may be showing that can indicate replacement is a better option for your Burlington home. Here are some of the most common signs that your furnace needs replacement:
Age – The average lifespan of a furnace is 10-15 years old. If your furnace is reaching the end of its lifespan, you could significantly benefit from replacement.
Improperly Sized System – If you have an older home, it may be likely that your furnace is grossly oversized for your space. Replacing with a properly sized unit may offer substantial savings in utility costs while increasing the comfort levels of your home.
Excessive Repair Needs – If your system is experiencing excessive repair needs, it may be safer, and more cost effective, to replace your furnace rather than continually make repairs.
Exceptionally High Energy Costs – Incredibly high utility bills could be indicative of needing a replacement furnace. By upgrading to an energy efficient, newer model, you could see significant cost savings on utility costs.
Not sure if it's time to replace your furnace? Whether you just have questions or are ready to schedule a furnace installation at your Burlington home, contact us today.
Furnace Repair
In some cases, replacement isn't always the best answer for your furnace. The professionals here at Arronco can help you diagnose and repair malfunctions within your furnace, getting you back to normalcy as quickly as possible with our budget-friendly services. Here are some of the most common signs to look for to tell if your furnace needs repair:
Lack of routine maintenance
Pooling water around unit
Strange noises
Weak air flow
Ineffective thermostat
Frequent cycling
Blowing cold air
If you need furnace replacement in Burlington, call Arronco now!
Furnace Maintenance
Just as your vehicle needs routine maintenance and care to run efficiently, so does your furnace. The importance of regular, professional furnace maintenance simply cannot be understated. Ignoring the maintenance needs of your furnace could result in damages that can be astonishingly expensive to repair. Scheduling regular furnace maintenance can help:
Prolong the life of your system
Keep your warranty in place
Lower the chance of breakdowns and costly repairs
Improve your system's efficiency, saving you money on monthly energy bills
Keep your system running safely
To schedule your furnace maintenance appointment or to learn about our maintenance agreements for Burlington homeowners, get in touch with us today.
Choose Arronco for Furnace Services in Burlington, KY
Arronco understands the value of a dollar and the importance of helping you get the most out of yours! Our furnace experts can help you with everything from new installation and replacement services to routine maintenance and unexpected repairs.
If you have questions about our furnace services or would like to schedule your free estimate for furnace repair or replacement services, contact us online to speak with one of our professionals today!
Financing with Arronco
You deserve the best for your home – regardless of budget – so check out our helpful financing options!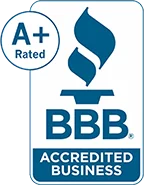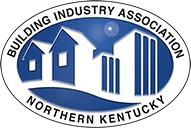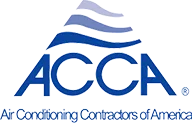 Proudly Serving
Northern Kentucky
and Cincinnati, OH
Lexington | Cincinnati | Louisville | And Surrounding Areas
View More