Furnace Services in Louisville, KY
You deserve the best quality of comfort in your own home. That's why, at Arronco Comfort Air, our mission is to provide excellent and reliable heating services. Our team of experts is well-versed and knowledgeable on all furnace systems, so we can help your furnace run smoothly and efficiently, keeping you comfortable every day.
Do you and your family need furnace services in Louisville, KY? Contact us today to schedule a consultation!  
Furnace Repair in Louisville
Furnaces are meant to keep you comfortable and warm in your home. Our team of experts at Arronco can help you diagnose any issue your furnace may have and provide the best options for repair. Our goal is to get you and your family back to normal and ensure you save money at the same time! 
If you notice any of these signs, you may need a furnace repair:
Blowing cold air
Frequent cycling
Strange noises
Weak airflow
Water pooling around the unit
Ineffective thermostat
Any of these can indicate your furnace needs to be checked by a professional. Contact us today to have our expert technicians repair your furnace!
Louisville Furnace Installation & Replacement
Arronco offers five-star furnace installation and replacement services. We can provide the best systems for your home and needs, and we'll install them for you, too! We'll help you decide on the right model and help you improve energy efficiency so you save money.
We know how important it is to put your home in trusted hands, which is why our certified technicians are trained to the highest standard in the HVAC industry.
You'll want to look out for signs that it's time to replace your furnace, such as:
Age of your system: The life span of a furnace is about 10-15 years. If it's been over that, it may be time for an upgrade.
High energy costs: One of the biggest indicators that it's time for a replacement. You can save money when upgrading to a newer model.
Excess repairs: Are you noticing you have to repair your furnace too often? When the repairs start to pile up financially, it can indicate you need a replacement to ensure you have a furnace that can keep up with the demand of your home.
If you notice any of these signs, it could be time for a replacement. If you have any doubt, call our technicians, and we'll be ready to help.
Contact us today to learn more about our furnace installations and replacements!
Furnace Maintenance in Louisville
Having a furnace in your home increases your quality of life. You and your family live comfortably every day as long as the furnace runs smoothly and efficiently. Like any machine, your furnace will function at its best if it's regularly maintained.
Benefits of regular professional furnace maintenance include:
Extending life span: By maintaining your system, you ensure any minor issues don't go unnoticed or turn into anything that can fatally damage your system.
Lowering the chance of breakdowns and repairs: Big repairs can cost big money. By maintaining your system professionally, you save money and avoid expensive repairs in the future.
Saving money on electric bills: Regular maintenance can improve and maintain the efficiency of your system, ensuring your electric bill remains low.
Functionality: Your system will continue to work efficiently and smoothly, keeping you comfortable in your home.
Need to sign up for a maintenance plan? Don't wait — contact us today!
Choose Arronco for Furnace Services in Louisville, KY
We're a family-owned business and pride ourselves on serving the community! We've been keeping Louisville comfortable since 1984 and continue to do it every day.
Our technicians are entrusted with homes like yours to service any furnace repair, maintenance, installation, or replacement it might need.
We understand how important it is to have a trusted and reliable HVAC contractor do the work needed in your home. That's why we have the best technicians in the industry and provide top-rated work.
Contact us today for any of your HVAC needs! Our technicians will make it their mission to ensure you stay comfortable in your home.
Financing with Arronco
You deserve the best for your home – regardless of budget – so check out our helpful financing options!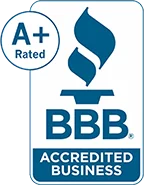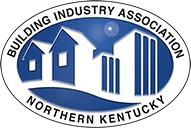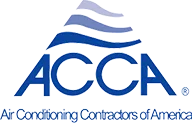 Proudly Serving
Northern Kentucky
and Cincinnati, OH
Lexington | Cincinnati | Louisville | And Surrounding Areas
View More