Air Conditioning Services in Louisville, KY
Since we started in 1984, Arronco Comfort Air has served the Louisville community, providing top-quality air conditioning and cooling services. We strive to offer the best quality of work and products for your home.
We know how hot summers can get here and want your family to always feel cool and comfortable in your home. That's why our trained professionals are well-versed in all AC systems. If you need AC services, we're the ones to call.
Looking for a team of top-rated contractors to help you with your air conditioning? Contact us today!
AC Repair in Louisville
Our team of technicians is trained and certified to work with all AC systems. If there's a repair that needs to be done, regardless of the brand of your system, Arronco's team of contractors can help.
It's important to be diligent and look out for signs that your AC may need repair. Getting ahead of a potentially bigger issue can save you money in the long run.
Stay ahead of the problem by looking for the following signs:
Thermostat or sensor problems: If your AC cycles on and off incorrectly, the thermostat or sensor might be an issue.
Clogged air filter: A clogged air filter can block the airflow, causing damage and a lack of cold air.
Refrigerant leaks: This only occurs when something is wrong. A trained technician should diagnose the problem.
Accumulation of condensation: The condensate drain can clog, especially in summer.
If you notice any of these signs, contact our team so we can make any repairs needed to get your home back to normalcy.
Don't let a broken AC prevent you from being comfortable in your home! Contact us today for quick and reliable repairs.
AC Installation & Replacement
Our team of top-rated experts can make quick work of any installations and replacements you need in your home. Our mission is to ensure quality work is always done and that you feel comfortable again in your home.
Frequent repairs and increasingly higher repair bills indicate that your AC needs to be replaced. When an AC starts failing, it can no longer keep up with the demands of the home. A replacement is inevitable, whether it's due to old age, wear and tear, or fatal damage.
The Arronco team can guide you to the best option for your home and budget.
Do you need or suspect you may need an AC replacement? Contact us to schedule a consultation today!
AC Maintenance in Louisville
As with cars, your AC system needs regular maintenance to run at its best. Regular AC maintenance is a proactive way to ensure any damages don't become disastrous. Maintenance can extend the life of your AC, catch any minor repairs needed before they get worse, ensure energy efficiency, and keep your AC functioning smoothly.
We offer a regular maintenance plan and tune-ups at a fair price. We understand that avoiding the big costs in the future is important, which is why we make it affordable for you.
Contact us to learn more about our AC maintenance today.
Choose Arronco for AC Services in Louisville, KY
Our family-owned business has served the Louisville community for decades. We offer excellent service and believe strongly in trust. Trusting someone with your home is a significant thing, and our team at Arronco does not take it for granted.
We are reliable, honest, and hard-working. Our priority is to make sure you're always comfortable in your home. We always look for the best option to fit your needs and do the job right every time!
Contact us today to learn why we're the best HVAC contractors in the Louisville, KY, area!
Financing with Arronco
You deserve the best for your home – regardless of budget – so check out our helpful financing options!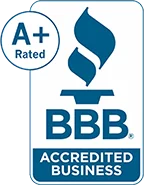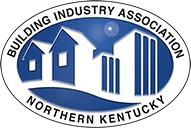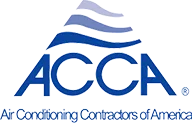 Proudly Serving
Northern Kentucky
and Cincinnati, OH
Lexington | Cincinnati | Louisville | And Surrounding Areas
View More