Selecting a Geothermal Contractor
Top 10 Things to Consider When Selecting a Geothermal Contractor in Northern Kentucky, Lexington & Cincinnati 
Not Every Geothermal Contractor Is Created Equal
1. EXPERIENCE IN GEOTHERMAL
Make sure your installing geothermal contractor has had plenty of experience in installing geothermal systems – Company experience, not just one or two employees with expertise. Geothermal systems are very different from ordinary HVAC systems and with the onset of the federal tax credits in 2009, a lot of companies decided to jump into the game without the proper training and experience.
Arronco has over 30+ years of experience installing geothermal systems and has installed thousands of geothermal systems in residential and commercial applications. We currently install hundreds of systems a year and are one of the largest residential geothermal dealers in the country.
2. EXPERIENCE IN BUSINESS
Many people do not realize that the HVAC industry has the 2nd highest failure rate of any industry (fails within the first three years), beaten only by the restaurant business. When purchasing a $20,000 + system, you want to be sure you select a contractor who will be around to take care of its 10-year warranty and beyond.
Arronco is proud to have been in business since 1984! We are a 2nd generation family-owned and operated.
3. SERVICE AFTER THE SALE
Geothermal systems also require special tools and knowledge to service. Find out how many technicians and installers have been certified by the manufacturer or another 3rd party to work on the system. If an issue occurs after hours and you get the "on-call" technician you want to be sure that they are certified to work on your geothermal system.
Every one of Arronco's service technicians has been certified through WaterFurnace to work on the equipment. In addition to the service technicians, Arronco has many others that have been certified to service geothermal systems.
4. DOES THE GEOTHERMAL CONTRACTOR INSTALL THE LOOP OR USE A SUBCONTRACTOR
Geothermal systems have two major components – The inside equipment/ductwork and the outside loop. Most HVAC companies take care of the equipment installation and subcontract the loop portion out. This can create a problem when issues arise; many times the HVAC contractor is pointing at the Loop Contractor and vice versa, leaving the homeowner stuck in the middle. A legitimate geothermal contractor will not subcontract the loop but take care of it in-house.
Arronco installs its own loop's and is one of the few contractors in the country that owns and operates its drilling rig as well as two excavators and grouting equipment.
5. HOW IS THE GEOTHERMAL CONTRACTOR RATED ON BBB AND ANGIES LIST?
Be sure to check the contractor out on BBB and other sources such as Angie's List. This simple step may help you avoid a lot of headaches in the future.
Arronco is very proud of its A+ rating with the BBB and our multiple Super Service awards from Angie's List!
6. IS THE GEOTHERMAL CONTRACTOR LOCALLY OWNED AND OPERATED?
Many homeowners like selecting locally owned and operated businesses. This allows them to know who they are dealing with when they give the contractor a call, as well as benefitting the local economy.
Arronco has been locally owned and operated since 1984. We also take pride in giving back to the communities we serve!
7. DRUG-FREE WORKFORCE AND BACKGROUND CHECKS
Ask the contractor if they perform background checks and are a drug-free workplace. This will give you peace of mind when allowing them to perform work in your home.
Arronco is a Drug-free workplace, and we conduct very stringent background checks before hiring anyone. Arronco's employees are very knowledgeable and trustworthy!
8. MEMBERSHIP AND CERTIFICATIONS
Maintaining memberships and certifications to certain organizations ensure the contractor is up to date on the industry as well as many of the qualifications needed to keep the membership.
Arronco holds certifications including Master Licenses in KY, IGSHPA (International Ground Source Heat Pump Association), Several HBA chapters, ACCA (Air Conditioning Contractors of America).
9. EXPERIENCE WITH EQUIPMENT MANUFACTURER
Find out how long the company has been installing the brand of geothermal equipment they are proposing to install. You want to be sure you select a contractor that has a stable relationship with the equipment they represent. This will ensure they have experience with the brand to install correctly. Also – if you have an issue with the equipment it is much more likely to be resolved quickly with the contractor and manufacturer working together when they have a longstanding relationship.
Arronco is very proud of our 30+year partnership with WaterFurnace– the premier brand of geothermal equipment. Arronco is proud to be one of WaterFurnace's largest residential contractors and a proud dealer member of the product advisory council that consists of a handful of contractors across the country. You can rest assured that Arronco and their partners will stand behind their product for you!
10. DOES THE CONTRACTOR UNDERSTAND BUILDING SCIENCE?
If you're like most homeowners your decision to purchase a geothermal system is primarily based on saving energy in your home. Make sure that you select a contractor that can explain how your home is using energy and employs building energy experts certified through RESNET and BPI (Building performance institute). This will ensure that the contractor understands how to address your home energy concerns from all angles and appropriately addresses your concerns.
We perform hundreds of comprehensive home energy evaluations every year and know how to tackle your energy bills! For 2012 we received the Century Award from Energy Star – their top contractor award.
Financing with Arronco
You deserve the best for your home – regardless of budget – so check out our helpful financing options!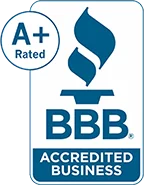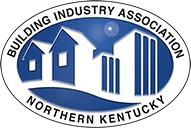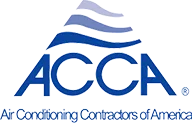 Proudly Serving
Northern Kentucky
and Cincinnati, OH
Lexington | Cincinnati | Louisville | And Surrounding Areas
View More